Every consumer needs to know the quality of the products they are looking to purchase. It's for us to know if the product is worth spending our money with or not. Most of the time, we are eager to check all the reviews and the ratings before adding them to our shopping cart. In doing so, we are making ourselves knowledgeable and wise as a consumer.
Checking the reviews is also one of the fastest ways to know if a particular company is applaudable. Here in FeelinGirl, we value our customers' trust by giving them high-quality and durable shapewear, and you will how satisfied and contented they are with their honest reviews. Down below are the thoughts we often get from them on how they happily experienced our FeelinGirl shapewear.
1. The Shapewear Fits
One of the best and common reviews that we are getting so far is how true we are with our measurements! This comment that we received shows that we can fulfill our commitment to provide satisfaction to every customer who supported us.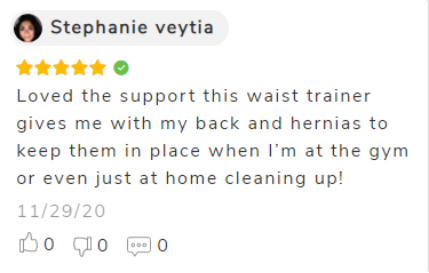 2. The Waist Trainer Is the Same as What the Picture Says
Honesty is what keeps our customers avid and loyal to our shapewear and company. We become known and popular by being accurate and correct to the designs we are posting online! We would love for our customers to get the feeling of imagining that they are already wearing our shapewear as to what exactly they see online.
3. The Package Arrives So Fast
We know that each of our customers is so excited to wear and test their shapewear right away. That is why we are making sure that there will be no delays on our delivery dates as much as possible! There are times that the orders come ahead of schedule, and by that, we are happy. We know that we can help one of our customers in their weight loss journey is a milestone for us.
4. It Is So Comfortable, and I'm Satisfied
We are obsessed with our customer's satisfaction, so we make sure to give them the best. We love to seeing their comments on how satisfie they are with their waist and thigh trainer. We will continue to bring a waist trainer and shapewear that is comfortable to wear for everyone!
5. Affordable (Reasonable Price)
Our price range separates us from the rest that offers a waist trainer for women and shapewear too online. We got an affordable price ready for our high-quality and durable shapewear for everybody!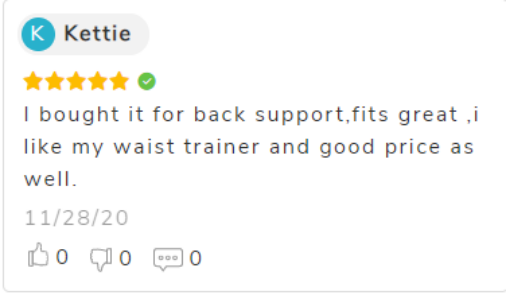 As a reader, we would like you to understand that every review is through our customer's own experience. You may have the same experience that they have, or you may not. Despite that, we guarantee that we will stay loyal and reliable in continuing service everybody with our unrelenting love for shapewear.