Are you ready to take your summer wardrobe up a notch this season? Whether you're headed to the beach, lounging in your garden, or off on an adventure with your friends – having some stylish pieces to spruce up your style can make all the difference. That's why we've collated our top picks for young women seeking the ultimate list of fashion must-haves for Summer 2023. With fashion that's both versatile and on-trend, we'll have you turning heads all summer long!
Basics for any occasion – white tee, black jeans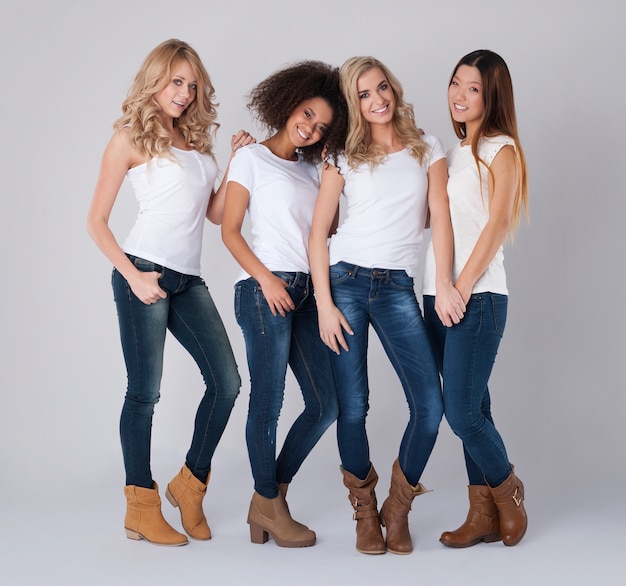 When it comes to building a wardrobe that can take you from casual gatherings to formal events, it's all about versatility. And that's where having a few basics like a white tee and black jeans in your closet can really make a difference. Not only can they be dressed up or down, but they also serve as a canvas for other pieces in your outfit. You can add a statement necklace or bold blazer for a pop of personality or keep it simple with some classic sneakers and a trench coat. Plus, investing in quality basics means they'll last longer and save you money in the long run. So the next time you're wondering what to wear, reach for those trusty staples and let your creativity do the rest!
Make a statement – bright yellow blouse, orange skirt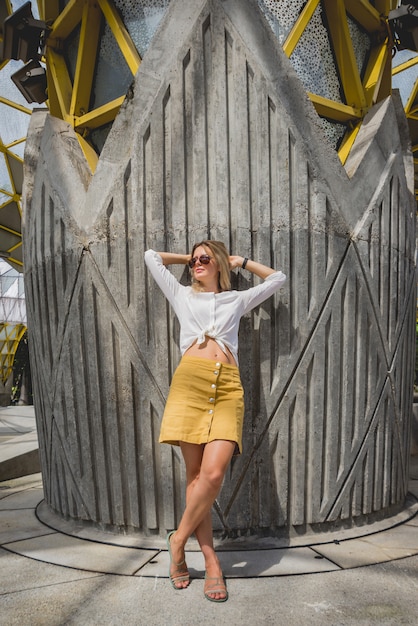 When it comes to dressing up, we often default to neutral colors like black, white, and beige. But why not spice things up a bit? Embracing bold colors can make a statement and add some excitement to your wardrobe. Imagine strutting down the street in a bright yellow blouse or twirling around in an orange skirt – it's sure to turn heads! Don't be afraid to experiment and mix and match different hues. Not sure where to start? Start small with a colorful accessory and work your way up from there. Trust us, you'll feel more confident and radiant in no time!
Different styles – miniskirt and crop top combo, oversized shirt dress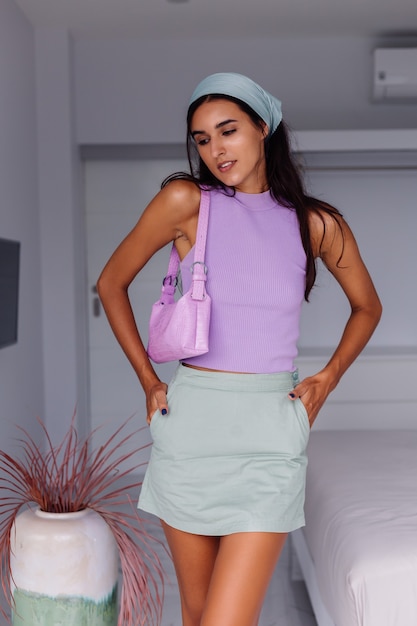 Are you tired of wearing the same style of clothes every day? It's time to experiment with different styles! Why not try a miniskirt and crop top combo for a night out or an oversized shirt dress for a casual brunch? Mixing and matching different styles can be a fun way to express your creativity and find new looks that make you feel confident and comfortable. Don't be afraid to step out of your comfort zone and try something new. Who knows, you may just discover a new favorite outfit!
Draw fashion inspiration from celebrity street-style looks
Have you ever found yourself scrolling through Instagram, admiring the street-style looks of your favorite celebrities? Well, why not take it a step further and look to the stars themselves for fashion inspiration? Celebrities are known for pushing the envelope when it comes to fashion, experimenting with bold prints, bright colors, and daring accessories. From Kendall Jenner's casual yet chic athleisure looks to Harry Styles' flamboyant and gender-bending outfits, the red carpet is a never-ending source of fashion inspiration. So, the next time you're looking to up your fashion game, take a cue from your favorite celebrities and draw inspiration from their street-style looks.
Incorporate trends – polka dots, puffed sleeves, fringed hems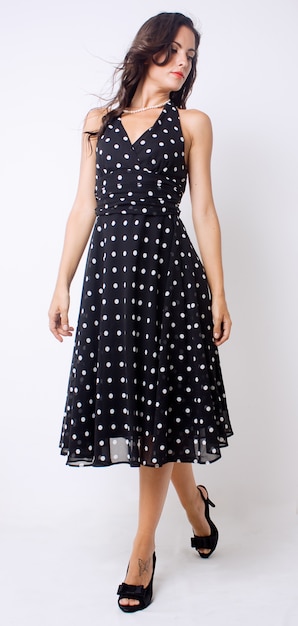 Fashion is always evolving, and it's never too late to incorporate new trends into your outfits. This season, there are some fun trends that you can try out, like polka dots, puffed sleeves, and fringed hems. Polka dots have been around for ages, but they're making a big comeback this year. Puffed sleeves add a touch of drama to any outfit, and they're flattering on all body types. And fringe is a great way to add movement and texture to your look. The key is to play around with these trends and find the ones that suit your personal style. So why not have some fun and experiment with your wardrobe? You never know, you might just discover your new fashion obsession.
Find accessories
Accessories are the unsung heroes of any outfit, bringing an extra touch of your personality to your look. If you're looking to level up your fashion game, why not try some statement jewelry, killer shades, or a gorgeous bag? Sunglasses add a mysterious touch and protect those sensitive eyes from the sun. Statement jewelry can take any outfit from ordinary to extraordinary, making a bold statement about who you are. And bags are not only functional but can also make a serious statement about your style and taste. So next time you're dressing up, don't forget the little touches that can make a world of difference!
There is no end to the ways you can inject your style and personal taste into your wardrobe. Investing in versatile basics and experimenting with bold colors, styles, and trends helps keep your wardrobe modern and fresh. Ultimately, it is about having fun with fashion and showing off all sides of yourself by drawing inspiration from celebrities, street style looks, music—anything that helps define your best, most fashionable self. The possibilities are really endless! So when you're out shopping for clothes, don't be afraid to try things outside your comfort zone – the only limit is your own imagination. Blending different elements together to create a totally unique look and feel, it makes developing your personal style an exciting journey. Let's make this season the one we show off!