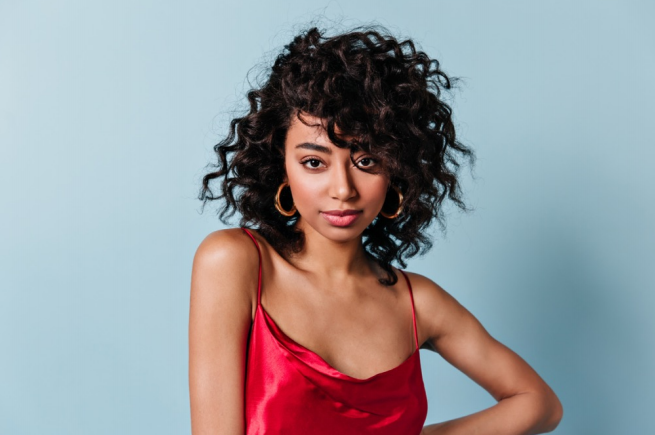 Summer would never be complete without gorgeous dresses that can elevate your look and make you feel beautiful and super feminine. If you are not sure which dress you should choose, don't worry! We created a super helpful fashion guide that will not only present the latest fashion trends but also introduce styling tips and tricks. One of the best things about many summer dresses is the fact that you can also wear them in early fall – we will show you some simple ways how to transform your outfits into the fall season.
1. Wrap Dress
A wrap dress is one of our favorite styles ever. It is easy to wear and suitable for almost any body type. If you would like to wear it when the weather gets colder, just add a pair of black leggings and a blazer/jacket on top. Complete your look with a stylish hat (as in the picture above).
2. Striped Dress
Striped dresses are a lot of fun and you should own at least one this season. Style yours with a crossbody basket bag and comfortable flat sandals. Wear it with your favorite jean jacket or cute pink cardigan. You can also try one of the hottest colors this season: chic lavender. The classic black and white combination never goes out of fashion so it's a good idea to invest in a striped dress this summer/fall.
3. Polka Dot Dress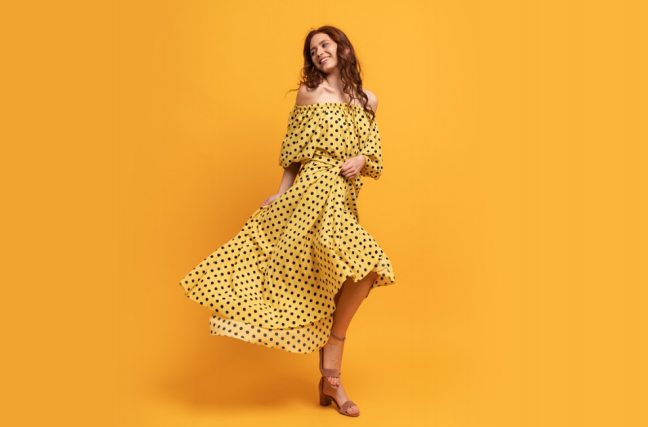 Off-the-shoulder midi or maxi dress is something that every fashionista should have in their closet. This style will instantly elevate your look and solve all your problems when you are not sure what to wear. The polka dot pattern is still very much in fashion – yellow background adds a touch of fun and uniqueness to this dress. You can still wear this dress during early fall – just add black tights and a black cardigan to your look and you are ready to go. Swap your sandals for black pumps or comfortable ballerinas for a casual everyday look.
4. Red Maxi Dress
One of our favorite looks, the red maxi dress, don't need a special recommendation. It is sexy and very feminine, perfect for various occasions: beach, city, dinner, etc. The vibrant, eye-catching color and style of this dress will compliment your summer tan and make you stand out from the crowd. It is a perfect option for all ladies who are bold and confident and like to draw attention to their looks. Looking gorgeous during summer and early fall is not very complicated as long as you take your time and invest in some stylish dresses and combine them with suitable accessories: hats, sunglasses, statement jewelry, fashionable footwear, etc. Take advantage of the warm, sunny weather while it lasts!