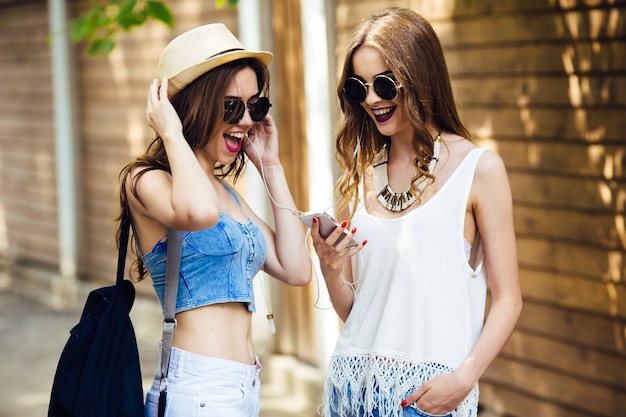 As much as we enjoy experimenting with fashion, trying out various outfits, and mixing and matching fashion accessories, there is nothing better than having a simple guide on how to add some style to your look. Today, we are going to show you a couple of useful (and tested!) styling tips on how to achieve an easy and effortless summer look. You will be surprised how – with minimal time and effort – you can create an interesting and fashionable summer outfit. Sit back, relax, and read on!
1. Basket Bag + Hat
To achieve our summer look number one, you will need the following items:
– simple dress
– high heels
– sunglasses
– basket bag
– chic hat
Have a look at the picture above and use it as your inspiration!
2. Beach Cover Up
Are you planning to hit the beach and you are worried about your body imperfections? We have a very simple (and stylish) solution: take a fashionable cover-up with you. You can also use it in the city – just replace your bikini with a pair of denim shorts and a crop top. Wear your outfit with a hat and delicate summer jewelry in gold or silver. How chic!
3. Headwrap + Sunglasses
Another fantastic summer look can be seen in the picture above. Essential elements of this look:
– bright summer dress (sexy slip dress or comfortable A-line maxi dress, choose the style that suits you best or is more appropriate for the occasion)
– headwrap
– funky sunglasses
– flat sandal
Styling Tip: To make the best impression, choose a dress in a vivid color such as orange-red, electric blue, or bright fuchsia. Choose a headwrap with an interesting print.
4. Pastel Blazer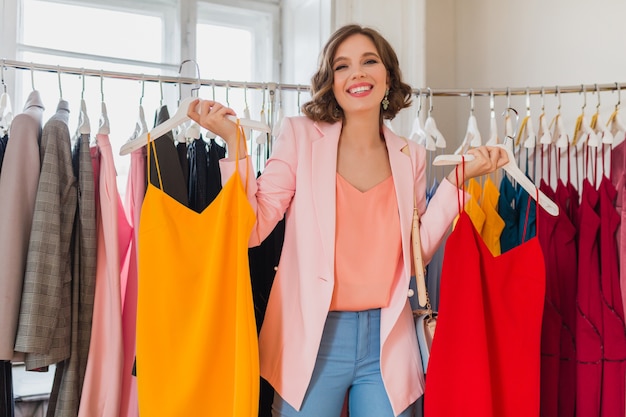 A Pastel blazer provides a simple way to add some style to your summer outfit. Wear it with a colorful slip dress or a simple top and your favorite pair of jeans. You can also match it with a fly floral dress or a white jumpsuit. No matter what you choose, a pastel blazer will always take your look to another level and add a touch of elegance to your summer style.
Add a statement necklace to the mix and you are ready to hit the town! As you can see adding some style to your summer outfits is not only easy but also a lot of fun. Once you master a couple of basic styling tricks, you will always look effortless and super fashionable. Good luck!