When it comes to trendy footwear, there are endless options available on the market. However, before you go shopping and invest in your next pair of summer sandals, read our fashion guide below!
Mid Heel Shoes
Colorful mid-heels (as in the main picture) is a fantastic summer selection. You can wear them every day, even during hot days, and still, feel comfortable.
Boho Sandals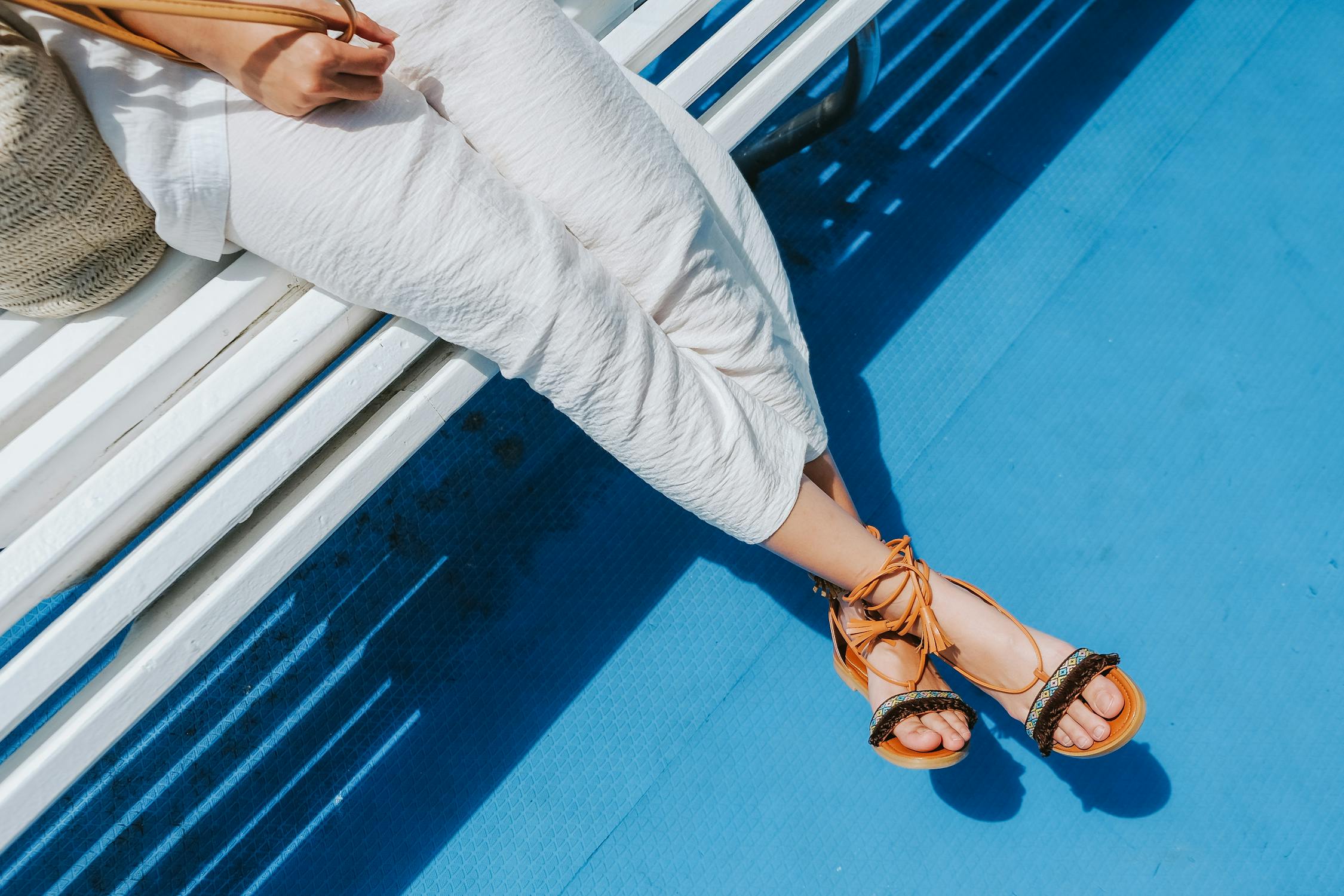 Suitable to wear with both pants and dresses, flat sandals will be a great addition to your summer wardrobe. They will look great with jumpsuits and shorts as well. Boho style is getting more and more popular each year and this season is no exception. Wear your sandals with a chic basket bag, colorful jewelry, and a stylish hat.
Flip Flops
Cute, funky flip-flops don't need a special recommendation. Wear them to the beach or when you decide to visit a hotel swimming pool. Affordable and practical.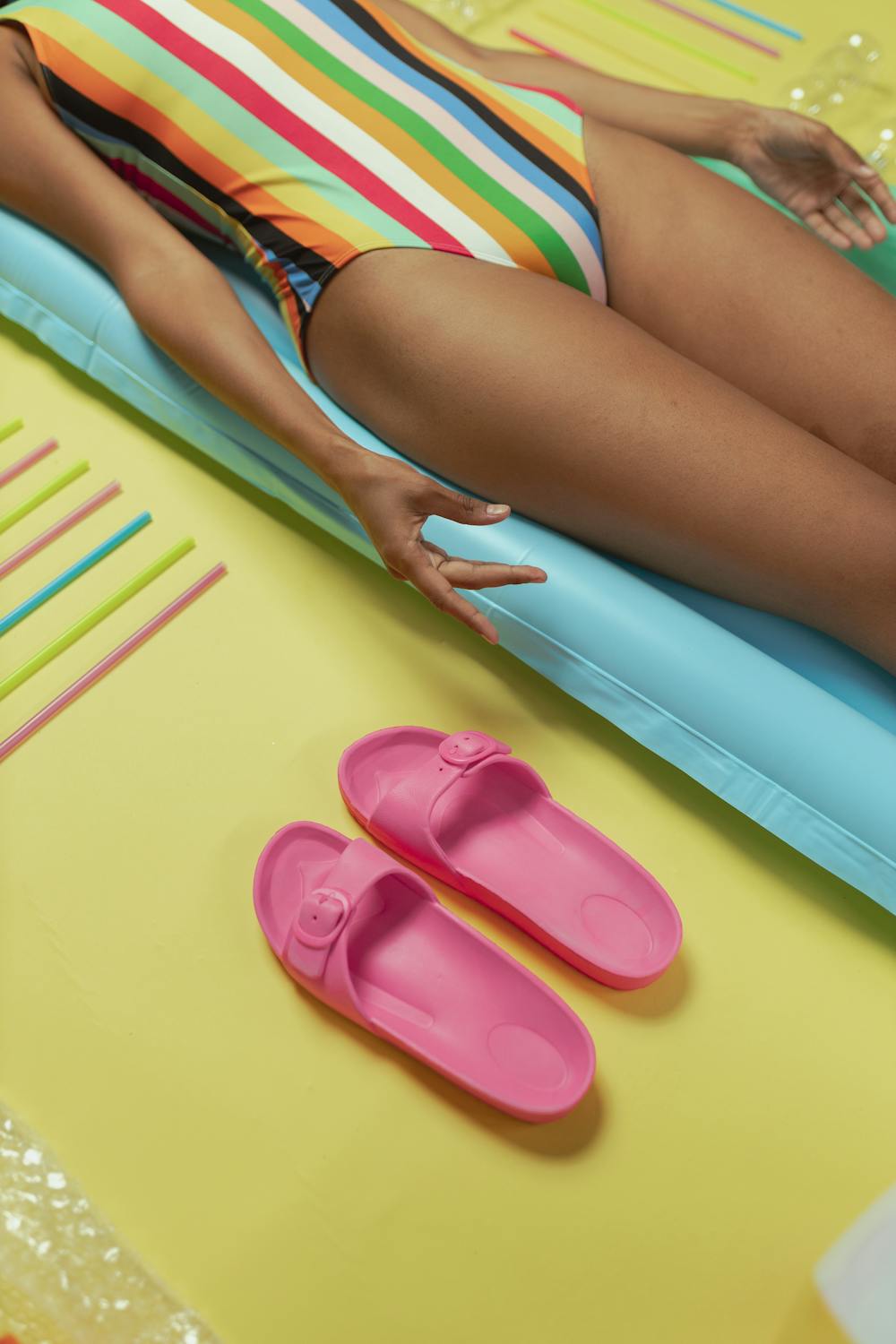 Gladiator Sandals
Gold or silver gladiator sandals will instantly take your look to the next level. Wear them with maxi dresses or shorts. Another variant of this look: striped high heel sandals (as in the picture below).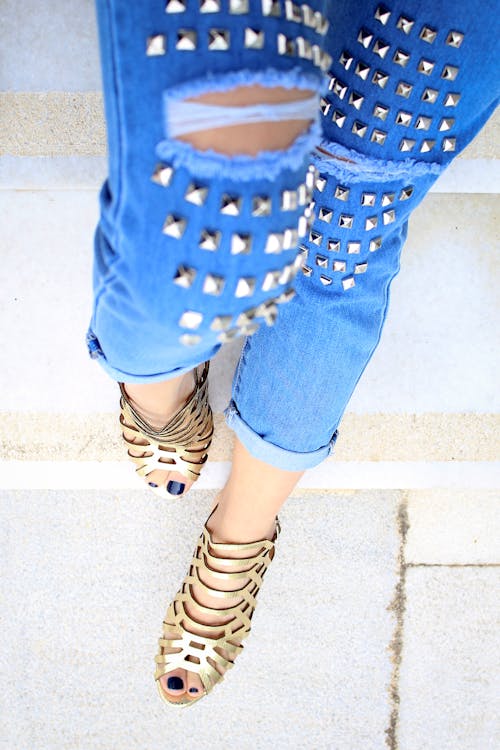 Wear them with your favorite pair of jeans or a stylish white jumpsuit. Don't forget about elegant pedicures that will compliment your look; go for a contrasting color, classic red or bright pink (highly recommended for summertime!)
White High Heels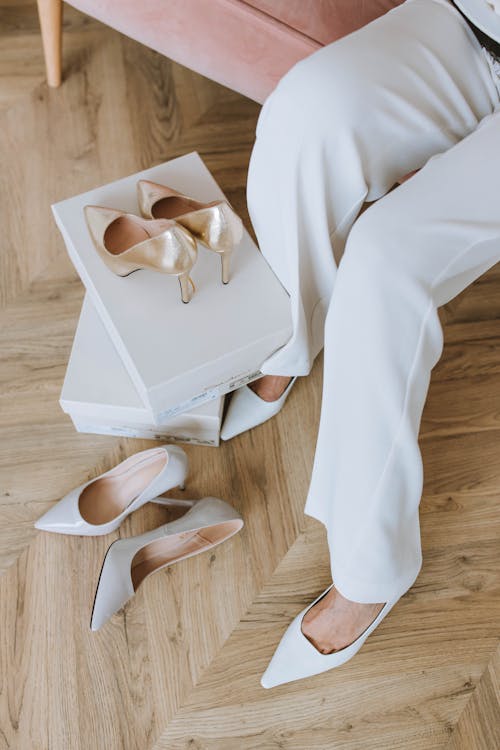 Summer is the best time to invest in a couple of white shoes and we are not talking about sneakers. Chic high heels will look great with a white suit, jeans, or polka dot dresses. Have a look at the picture above! We hope that our fashion guide inspired you before your next shopping trip and you are now more familiar with the current fashion trends. No matter which style you decide to add to your wardrobe, keep in mind a couple of simple rules:
Never buy footwear that is too small or not comfortable
If the heel is too high and you have difficulties walking, don't buy it (opt for wedges or mid-heel instead)
Make sure you have a large variety of colors and styles
Don't be afraid of unusual colors such as silver or gold
Make sure your new pair of shoes will go well with something you already have in your wardrobe
Pay attention to the quality
Happy Shopping!