Color is an essential factor in a fashion statement. Since fashion is under the arts category, the color symbolizes many things such as feelings, virtues, and even culture. For example, white means cleanliness, while black means grief. But at times, colors differ in their representations.
When it comes to fall fashion, the standard colors that one can think of are those people call autumnal colors. It goes ranges from the shade of bright orange up to brownish red. In winter, white blooms in fashion are common. But for a change, these following suggestions let you make the winter season colorful.
Try Ombré
The visual effect of Ombre designs can make a refreshing look on your attire. Ombre is a design that goes from the lighter shades up to the dark ones or the other way around. It does not need to be the main design of your outfit. Sometimes, a small detail in your winter fashion statement, such as a beanie, can make a difference.
Plaid Is Lad
The word lad is a common term to describe a style that shows more masculinity and youngster. You can achieve that description through plaid designs. Plaid is best on scarves. Sometimes, all you need is that fashionable scarf wrapped around your neck to appear loud and bright.
The good thing about these plaid scarves is that you do not have to put extra effort into your attire. A plain pair of top and bottom garments can be enough to color your winter.
Go For Floral Fresh
Flowers are symbols of spring. It denotes growth and prosperity. But just because flowers commonly represent those things does not mean you cannot wear them in another season. For a change, wear some winter clothes with floral designs. Aside from it being a breath of fresh air, it can also make you stand out.
If you want to make your winter colorful, you can always go for floral designs. After all, flowers are there to make the world bright.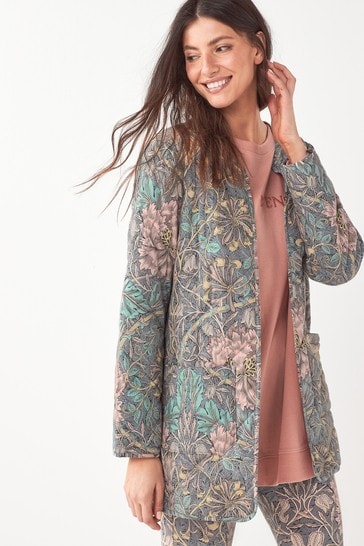 Pick Plain And Print
A good combination for your attire in this winter fashion is a plain loud color top, such as a sweatshirt and printed pants or vice versa. Make sure, though, that the color of your printed wardrobe does not look unpleasant. For example, it would hurt in the eyes when you pair neon with another neon.
Although red and orange may fall into the loud-color category, it would be better to choose warm tones such as yellow, pink, and sky blue.
Light Up Bright Like Neon
If you want to go the extra mile to brighten up your winter season through fashion, go for neon. Neon is best to send positive vibes as it represents a happy and uplifting mood. Moreover, it will appear like an out-of-the-box fashion when you opt for the boots in neon colors.
Colors indeed play a significant role in the way we express ourselves through fashion. Yes, some shades may represent a season, but you can always break the stereotype. Do not limit your colors just because the majority thinks one color must stand out for a time. Let your fashion defy that.