Stylish ways to wear glasses to update your look.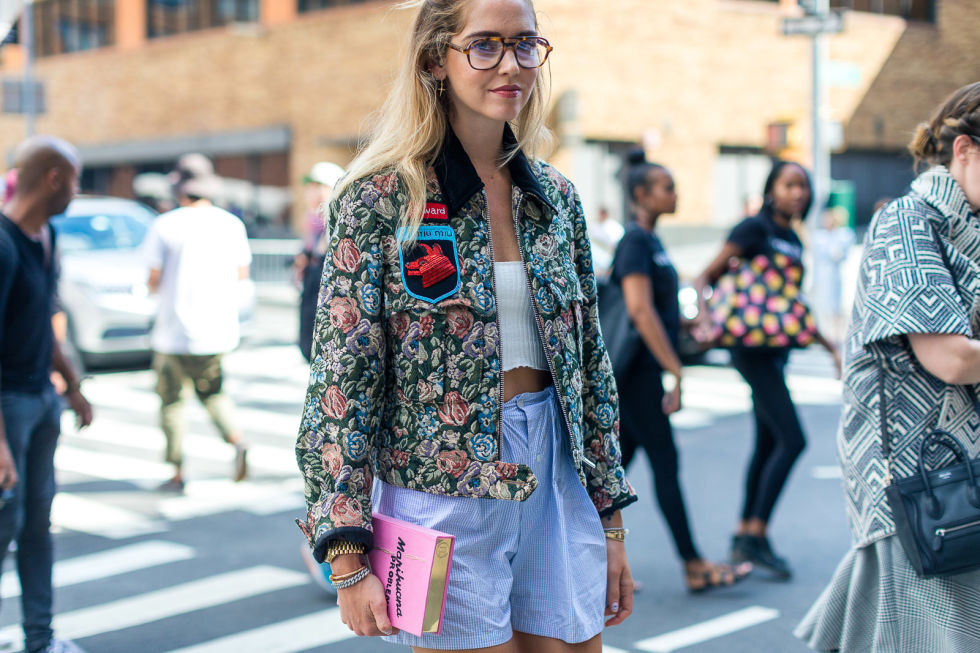 We often talk about sunglasses as one of the must-have summer accessories. They are indeed super fashionable and can take your look to another level. But how about another type of eyewear
– regular prescription glasses
– that often get neglected but can still add a lot of style to your look?
Today, we are going to show you that wearing glasses is a super cool thing to do and there are several stylish looks that you can create by adding a suitable pair to your wardrobe. Keep on reading! Depending on the style and color, eyeglasses can revamp your look and make you appear more serious, intelligent, playful, sexy, etc. The choice is yours! You should always have a couple of different pairs and use them depending on your mood and occasion.
1. Cat Eyeglasses
Cat-eye shape is an excellent choice if you want to add some chic to your look and appear more feminine. Choose transparent style as in the picture above or go for pastel pink, beige, or light grey.
2. Animal Print
Who doesn't love leopard, zebra, or snake print? Wearing animal print eyeglasses will instantly transform your look and add a lot of character to your face. It's a perfect choice for all fashion lovers who like to stay on top of the latest trends. Reveal your wild side and achieve a unique look this fall!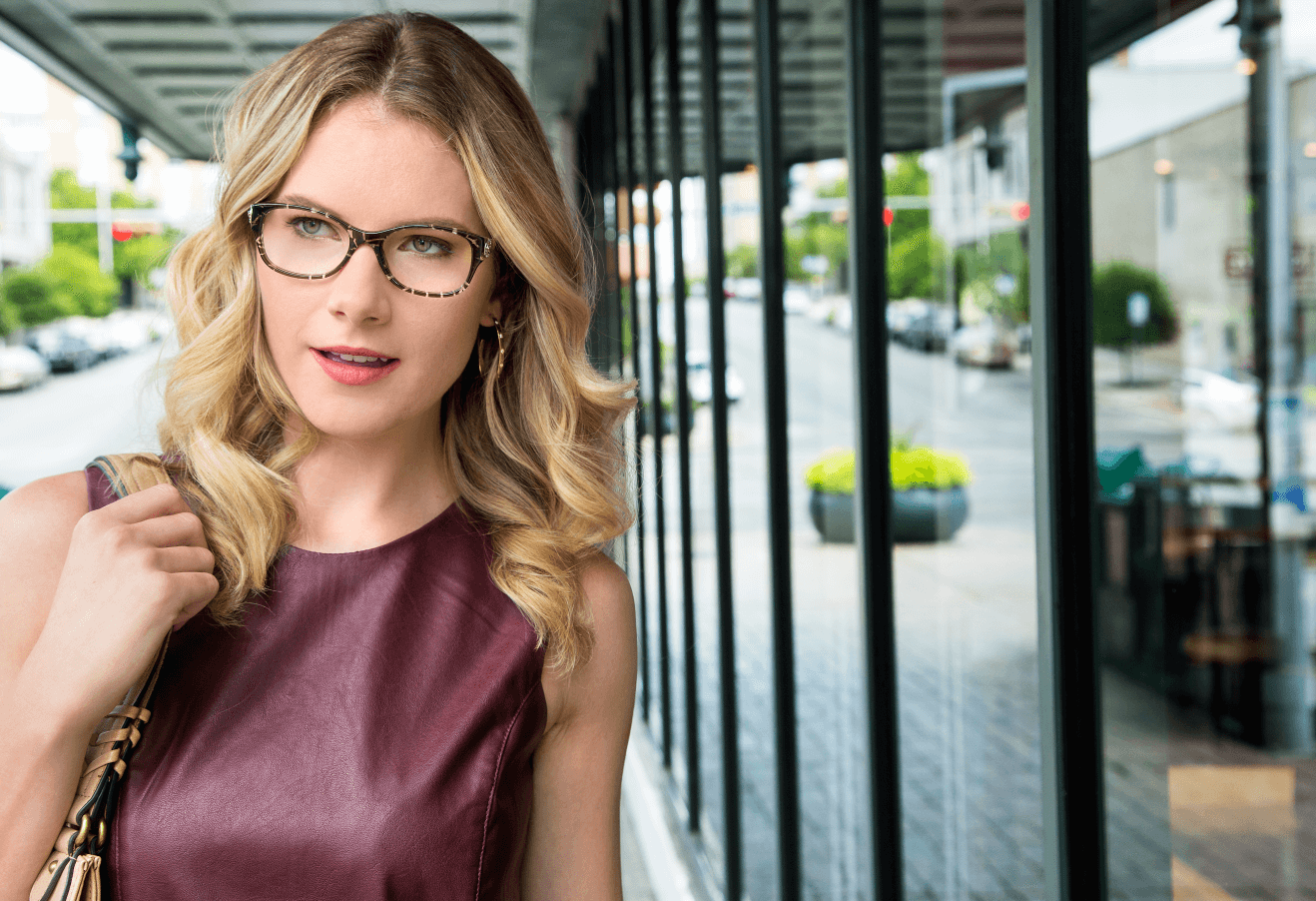 3. Vivid Colours
Eye-catching, funky frames will be ideal if you want to add some color to your look and brighten up your face. Depending on your eye color, you can select eyeglasses that will accentuate your best features and make you look beautiful:
– frames in coral and champagne shades will complement blue eyes; you can also go for cobalt blue and midnight blue
– wearing amber-colored glasses, metallics, dusty pinks, and greens will look amazing with hazel or light brown eyes
– opt for vibrant violet or deep chocolate brown if you have dark brown eyes
4. Black & White
Geometric patterns, stripes, polka dot – the choices are endless when it comes to black and white frames.
5. Elegant Grey
You can never go wrong with classic colors such as grey or beige. Those timeless colors are not only easy to combine with any outfit, but also super elegant. Have a look at our example above!