Staying on top of our fashion get-up depending on the season is critical, not only because we need to get ready with the weather but to make ourselves in-trend all the time. So knowing what to wear is an advantage to prepare yourself this coming fall season. It is challenging, as you may see it because this season is when you don't want to wager too much on covering your body with a jacket or dress too comfortably with a cami dress.
The fall season is where coldness and warm weather are present simultaneously, so mixing your dresses to steadily ready your body in this weather is a must. But don't keep in mind the totality of your look as you venture into styling your dresses this fall.
Here are some of the best tips that we can recommend to remain chic as the fall season is now approaching!
1. Wear Scarves
As you get ready for the fall season, you need to pack your wardrobe with fashion accessories that match the weather. One thing that is common and you should never miss is a fancy and chic-looking scarf! This printed chan Luu scarf looks like a handkerchief in features that offer a bit of elegance in your overall fall fashion style as it wraps neatly on your neck!
2. Have A Trenchcoat
The trench coat is an excellent addition to your fall street fashion style outfit with its ability to withstand cold to keep your body warm at all times. Getting a fashionable trench coat like this cherry faux in leather creates a great sense of boldness to its wearer! You can pair it with jeans and tops in light colors.
3. Time For Jeans
Never miss out on having denim jeans as you walk around town in the fall season! A simple street style outfit that is purely inclined to denim is the secret of this attire. Match these high-rise jeans in a vintage wash with a nice black sleeveless top and a denim jacket! For a more rugged look, add wearing a sunglass, black belt, and sneakers too.
4. Sweater Vest Is The Best
Sometimes, going outside of your comfort zone when it comes to fashion is a significant endeavor. Since a sweater vest is often challenging to pair with another outfit successfully, the result will be fascinating as you learn how to do it. Look into this houndstooth sweater vest on top of a sleeve top that looks sophisticated with shorts in unfinished hem plus a sunglass and handbag!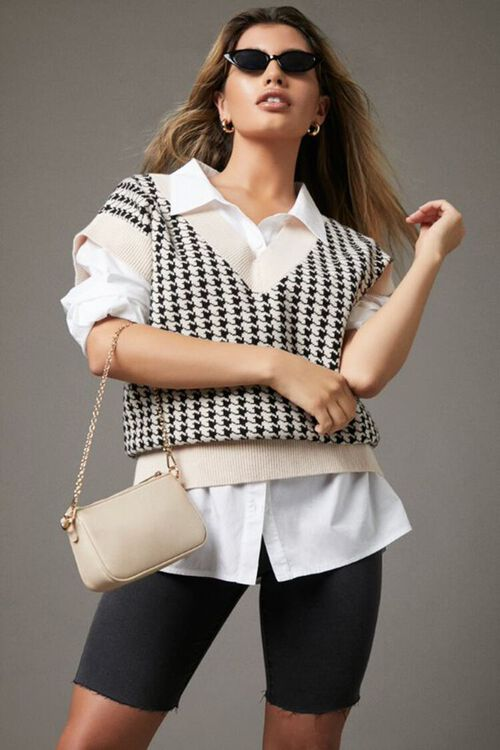 5. Get Some Jackets
Maybe it is too early for a puffer jacket this fall season, but the added beauty it brings to your outfit is delightful to see. Wear this short puffer jacket with a skirt or a crop top and jeans to fully maximize the shortness of this jacket to bring out the alluring and sexy factor it has! Add some accessories like earrings and a handbag for the fullness of your look.
When it comes to styling your fall street attire, getting equipped with fitting dresses and accessories is a must! Learn how to properly match your attire with one another to create your unique and effortless fashion style this season.