Many of us want to feel hot and sexy like the weather during the summer; that is why many women seek clothes that may flatter our bodies and give them a perfect silhouette. Unfortunately, many of us don't have the ideal body that we confidently show other people during summer. Some of us have hidden tummy fats, muffin tops, and belly fats. That is why I tend to seek clothes or summerwear to hide some of those imperfections and insecurities. Tummy control summer wears are somehow becoming women's need since they save many girls having extra tummy fats that look unwanted and since many of us are shy to show it.
1. Ruffle Sleeve Dress with Corset
The unusual sleeve makes it look so pretty, and it gives a flattering effect on your body. This dress is also popular in summer since they are so stylish. Ruffles sleeves are always one of the best options for dresses; they have a unique design that makes them ahead of other dresses. On the other hand, a more flattering corset is often used to beautify women's look, and they use for making your tummy look slimmer and enhance the body figure.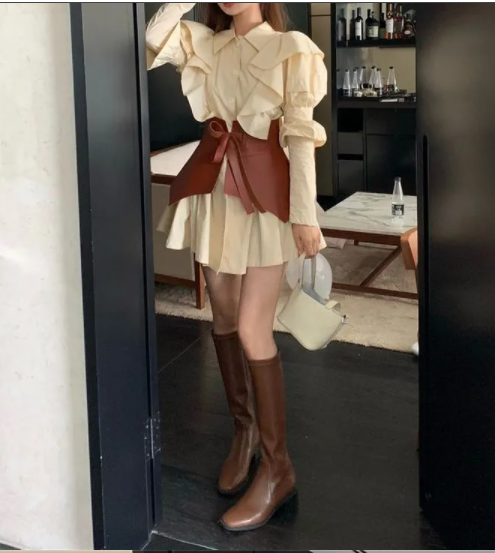 2. High Waist Shaper Shorts and Tops
We all know how shaper shorts save us from showing excess body fats, especially in our waist and tummy area; it enhances our butt to look more naturally pleasing. Shaper shorts are suitable for water activities, mountain climbing, and anything you want to do in summer. Shaper shorts are versatile in any tops you choose to wear; you can also use them as your undergarments for skirts or even for jeans.
3. Tummy Control Denim Short and Swimsuits
Shorts that will indeed enhance your curves and gives a lift are what these shorts can give you. Though denim is not stretchable enough; however they will certainly make your body look more natural, and it will have tummy control effects that are suitable for hiding excess fats. In addition, denim is perfect for swimsuits, specifically for bikini tops, since somehow they hide your bottom still look so fashionable in your ocean summer vacation.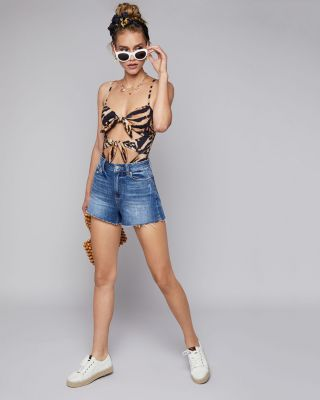 4. Wrap Dress
Wrap dresses can make an illusion to make your tummy look smaller, and you can tie the belt at the part where you had less waist fat since it will help people take their attention in the belt and not on the fatty fats you have on your belly and alter the way they look on your stomach. Also, it can help your muffin tops excess belly fats disguise how it initially looks like.  The style of wrap dresses suits the majority of women's body shapes since they are versatile and easy to wear.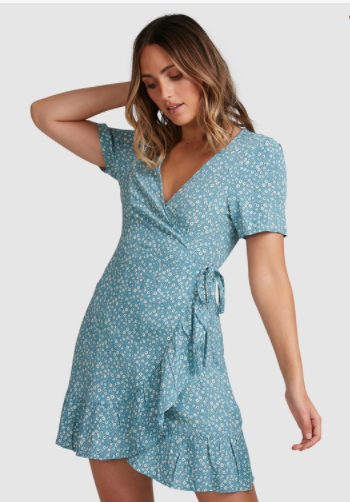 5. Cover Up with Seamless Bodysuit
Bodysuits are naturally known to be one of the most flattering shapewear we had; however, little do you know in some time they can also act as your swimsuits, and they look fantastic. So add some of your cover-ups for a perfect summer look. Also, this will help you to get ready on your beach summer wearing this ideal outfit combination.
We are always seeking the best and making ourselves confidently beautiful during any season, and summer is one of the challenging times to dress up since it requires less clothing and needs to dress lightly. However, you don't need to worry about it since if you have excess body fats or you're plus-size, still, you have chances to feel and look good.