This fall is the perfect time to use all those warm tones that look perfect with the leaves changing color and the cold weather, we are going to show you the looks that every fashionable girl is going to wear this season because they are classic styles, in trend, that celebrities wear constantly but with designer clothes, you don't need all that, you just need these basic clothes to make you look incredible.
A very elegant style but the most appropriate of all for these months is the monochromatic skirt and sweater in a soft fabric that keeps you warm but is not too heavy and moves you when you go out, this color can be combined with prints or darker colors to give more detail and don't forget the boots, although it looks good with high heels.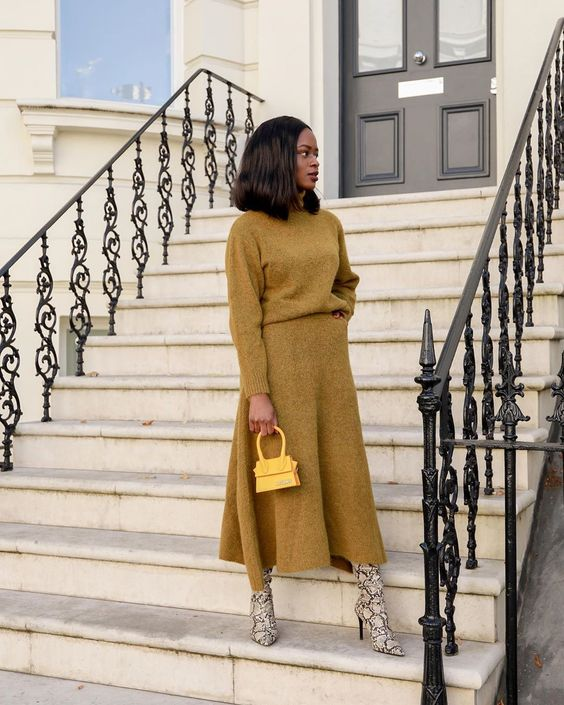 But if you are more into dresses, this will fascinate you because the burgundy color looks incredible on all skin tones, and this dress on all bodies, stylizes, and lengthens your legs and your torso, giving you a mysterious and dark style with which You can play and add more drama with makeup that combines with wine-toned lips or a smokey eye, this dress is perfect for going to an evening event with your friends or a more casual wedding.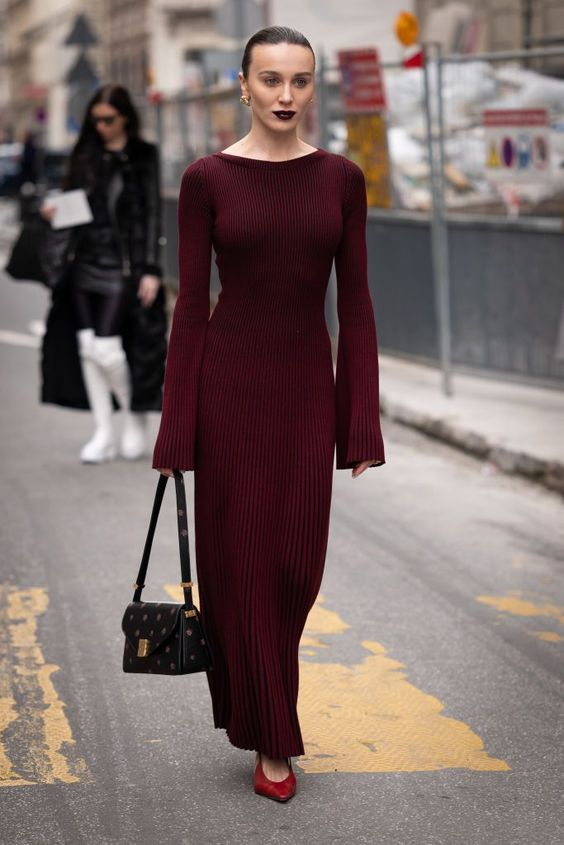 And for those who said that you cannot wear see-through clothes in autumn, they are very wrong because if you know how to wear them and accessorize them you can do that and much more, in brown and gray tones these three looks are a must in autumn street styles in fashion month and can be worn every day without any problem, adding less extravagant boots and casual bags you can take this style anywhere.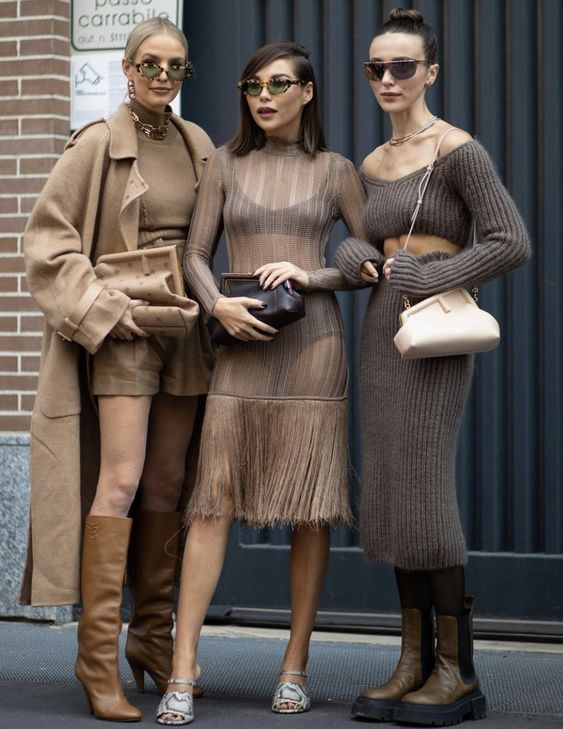 Short skirts have also made an appearance this year and we want to keep wearing them while we can so grab the sweater and a coat that's the same shade and wear it throughout this month while you can, it's very New York style so get ready for receive some looks but you will be noticed without any problem.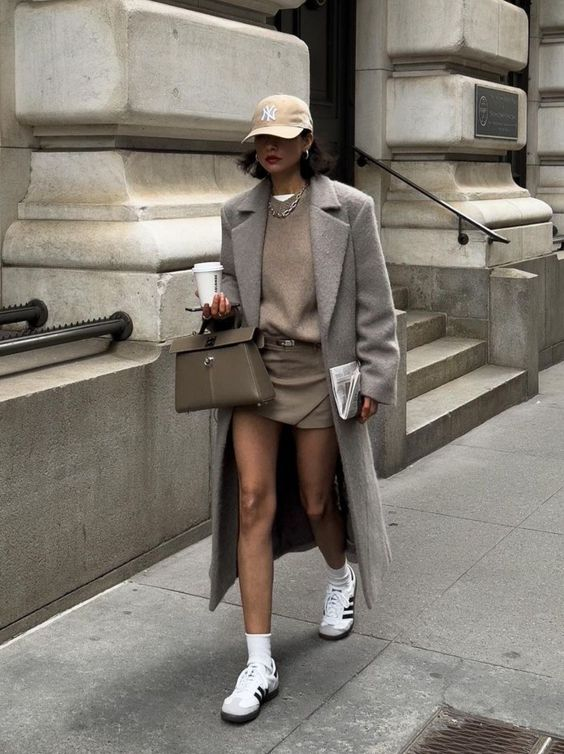 Military green color is always a good idea to wear in a monochromatic way or with white because the earthy/cold colors always go together and look different not everyone wears those military colors frequently because they don't like military green but prefer happier greens and more neon but it is a color that you should always have on hand.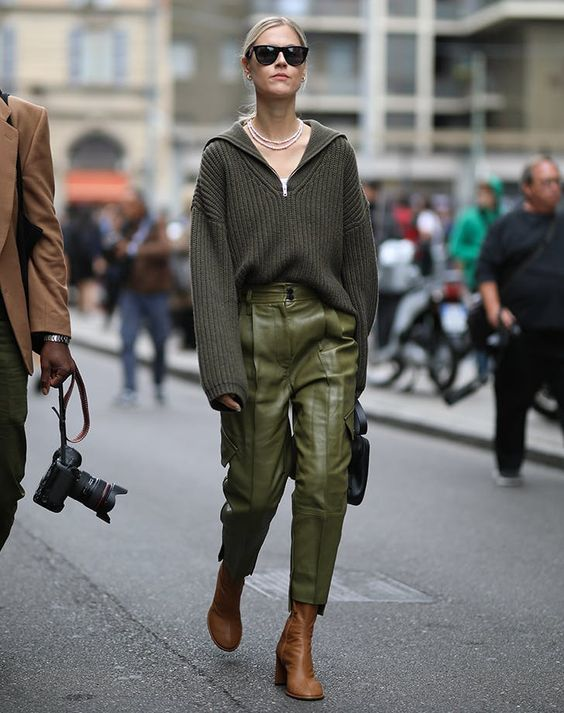 Suede is always a favorite and you can mix it with silk or sheer to give it a more feminine and less rustic touch but even if you want to wear it head-to-toe you can because it looks amazing that way. You can play with all these looks and make them your style with pieces that you already have, you don't have to use them, as in the photo you can improve certain aspects of it.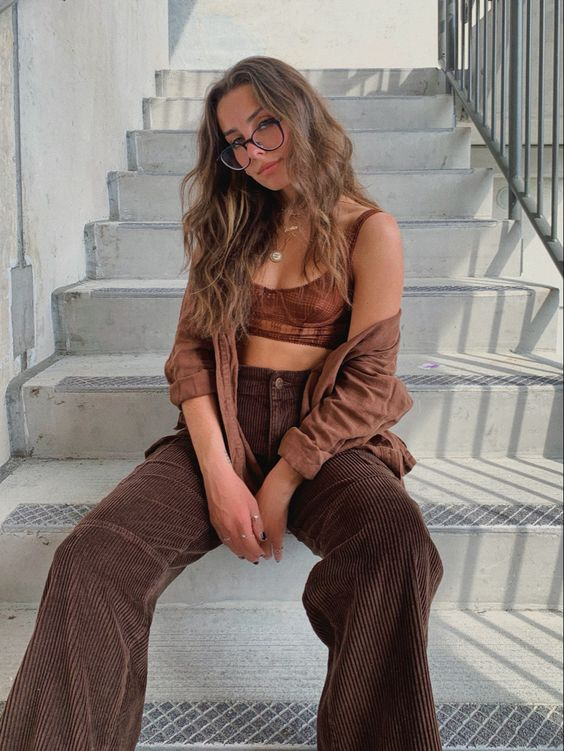 Denim with denim but with a different touch is all that this outfit gives you, it's a cream color, and this look is divine to wear constantly and play around and add different pieces and styles, it's one of our favorites because you can wear all kinds of shoes and accessories with it.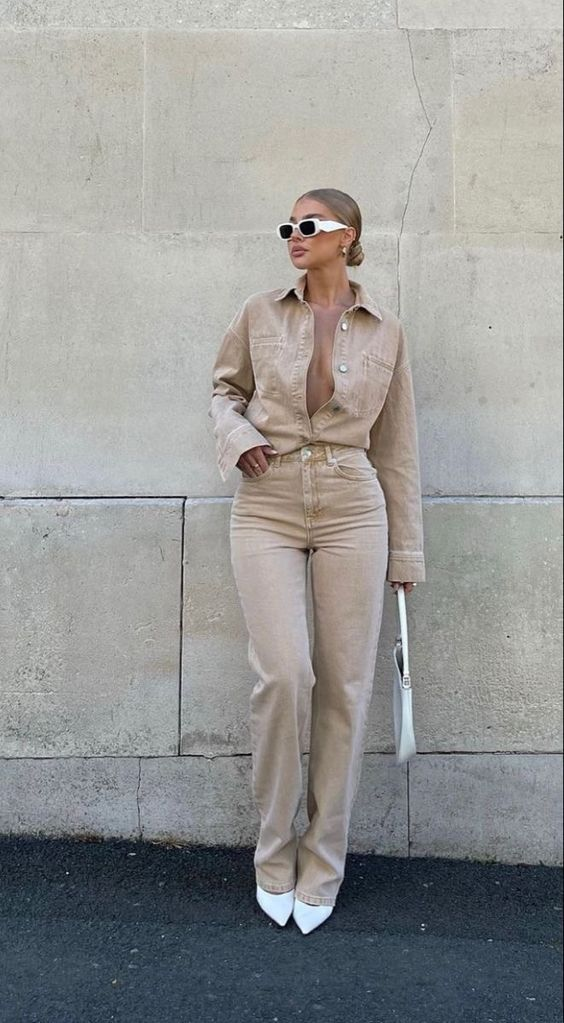 And last but not least the office look with the long pants, the sweater, and the long coat that we all loved since 2018 and still it's a favorite for fall-winter.