When the cold arrives it is somewhat difficult to try to wear something sexy in your clothes, with so many layers of clothing you can feel that your figure is lost but what you do not know is that the indicated garments are needed to create combinations of clothes that really show your beautiful figure without freezing to death in the attempt, these combinations that I am about to show you can really be used for any occasion but they are perfect for a first date or a second in a fancy restaurant.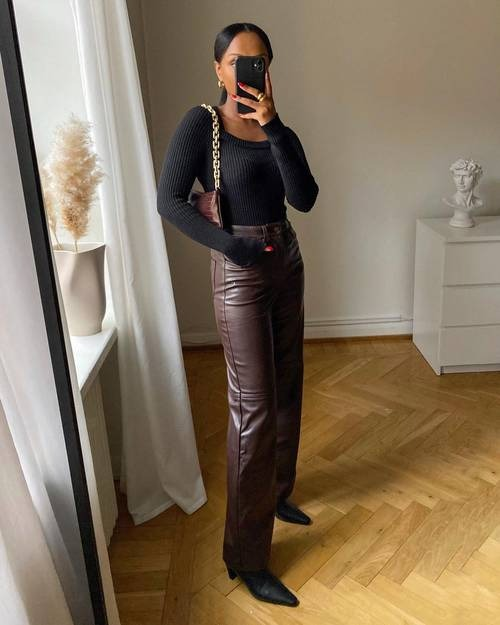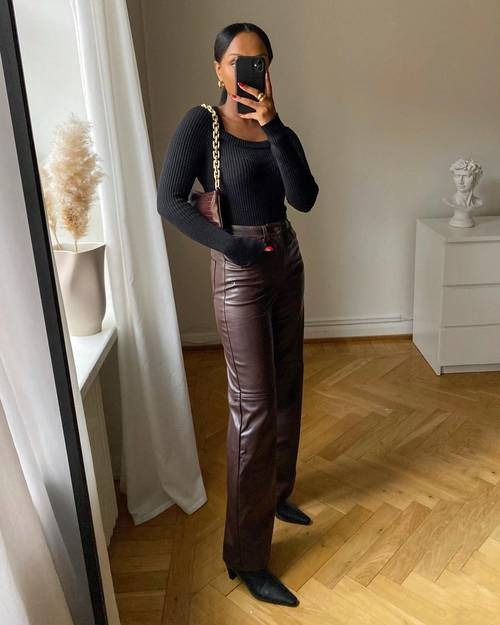 The first outfit is a classic, a knit sweater with leather pants and boots, this outfit is a winter classic and you can use it for an outing with your boy, you can use it in darker colors to make you look much more elegant, the leather highlights your curves and makes your legs look much longer, the sweater highlights your shoulders and your bust, but making you feel super comfortable and warm because to look sexy you don't have to show so much skin in the winter or wear very light.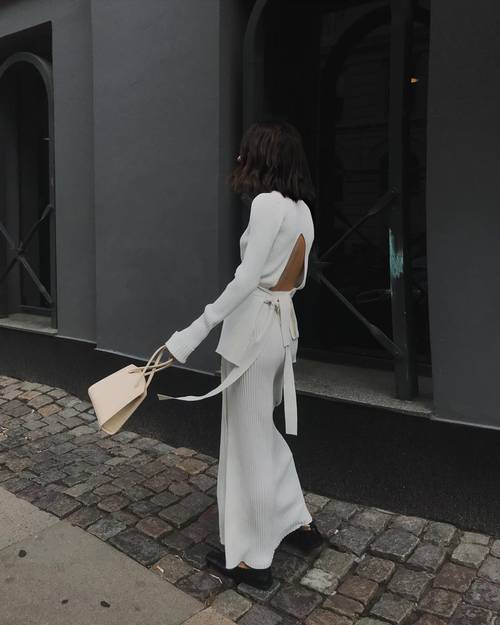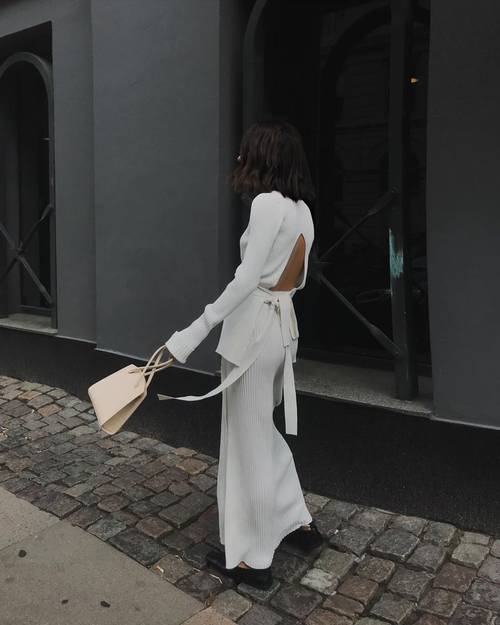 The second outfit is obviously to wear a dress but a knit one, it is like going out wrapped in your blanket, these dresses are super comfortable to go out, they are soft and light to wear, you can wear it in many ways and accessorize it with high-waisted boots and a coat in a more neutral color, what I like about these dresses is that they can be worn on more than one occasion and it doesn't take much time to style, you don't have to deprive yourself of looking good just because it's cold.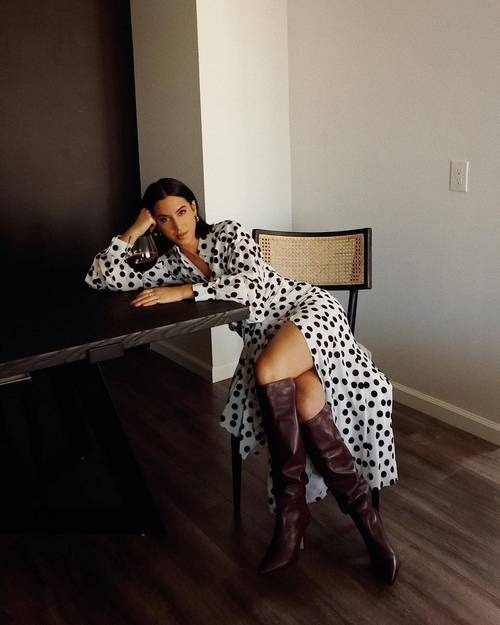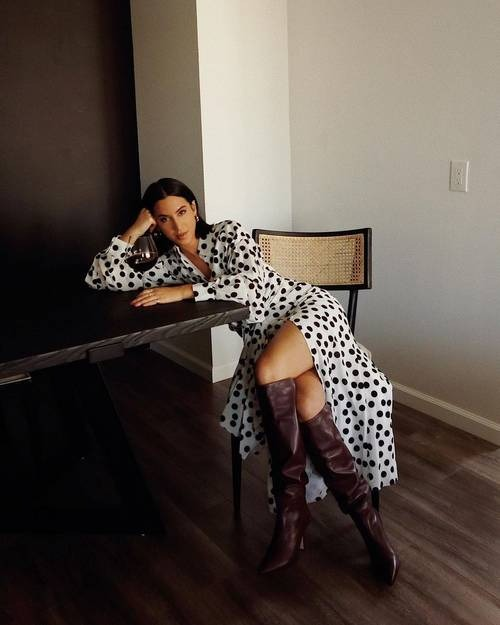 The third option is much more classic, a print wrap-up dress with high-waisted leather boots, you will look exquisite, and believe me that your date will love how you look, the print part is crucial because you attract attention instantly and you don't have to use many accessories, the boots give you the warmth you need to not be cold throughout the evening and you can combine it with a wool coat to add texture to the outfit.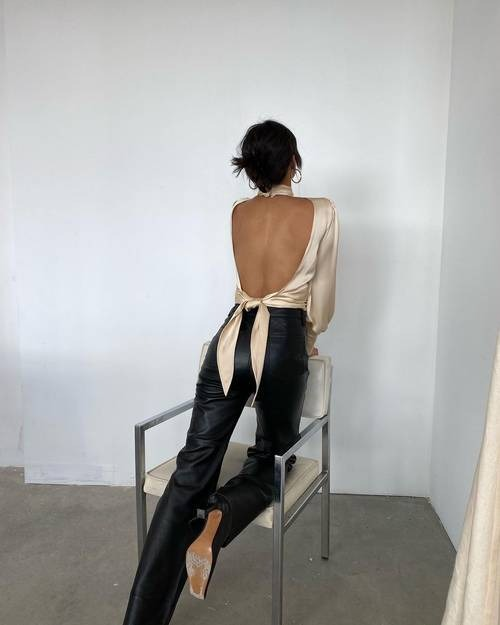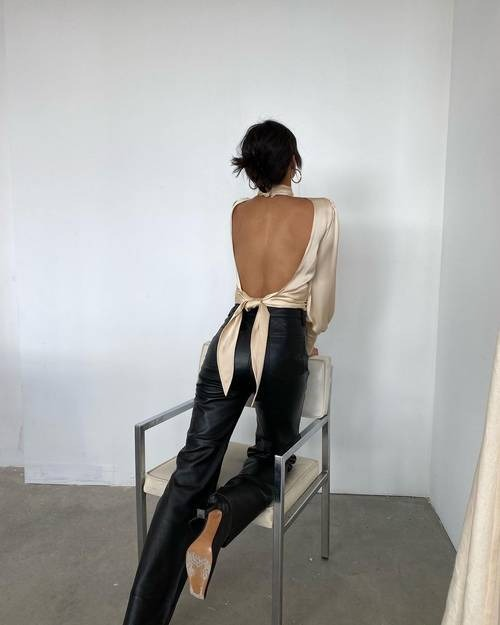 Outfit number four is one of my favorites, a classic combination of leather and silk textures, when you combine these two you get supreme elegance, you will shine anywhere and you will be perfect for any occasion regardless of the place. Wherever you are, you can always wear this outfit and vary only its colors or textures by adding a jacket on top to give more warmth.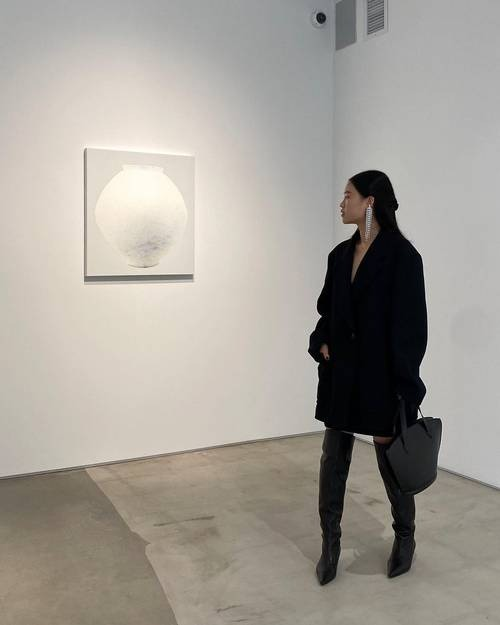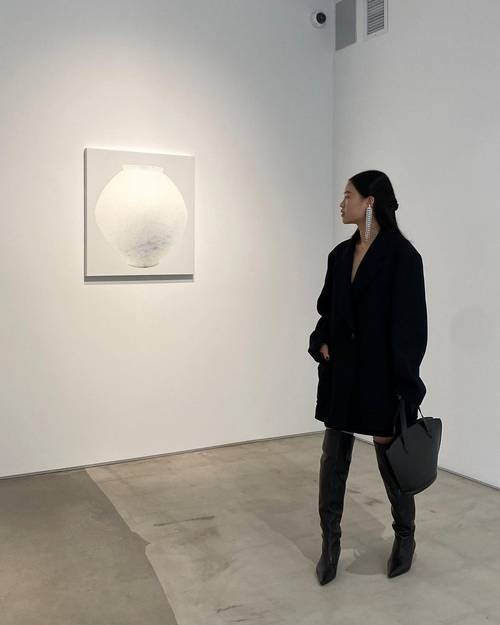 The last outfit is a more chic option, if you want to wear a shorter dress underneath but without suffering from the cold, add an oversize coat on top that completely covers your outfit and makes it look like that's what you're really wearing only, combined with some boots Make it tall so you can complete your outfit, they can be leather or shiny ones to be the center of attention, this is my favorite because it is easy to put on.