Although we may have many lipstick shades in our collection a good red is a shade that we often return to over and over again.  There is nothing more classic than red lipstick. After all, this is one of the most traditional of all makeup products that have been worn by countless women throughout history. Besides being bold, dynamic, and confident, red lipstick adds instant sex appeal to any outfit. One cannot overestimate its power. Who doesn't love red lipstick and the statement it makes?
So, can you wear red lipstick in summer?  Well, the answer is of course you can! Even when it is sweltering hot outside, you can definitely look great with more intense color. A bold red lip is super flattering for summer, especially on sun-kissed skin when paired with a white summer dress. A good red lipstick is definitely a summer beauty must-have and as a matter of fact, it is a makeup bag essential that every woman must have.
How To Wear Red Lipstick
If you are wondering what is the best way to apply red lipstick flawlessly without being too overwhelming, do read on to find out how to wear it like a pro. 
How is the rest of your makeup?
If you have pink blush, can you still wear red lipstick? You certainly can as long as the blush is a natural flush.
Use Lip Liner
It is best to use a red lip liner and color the whole lip for extra staying power and peace of mind before you apply your lipstick.
Different Look For Different Time Of The Day
For a daytime look, keep your eye makeup simple. A red lip and smoky eyes are quite a statement and are best reserved for the evening.
Think About Your Whole Look
A red lip is perfect to lift an all-black outfit and the perfect statement if you are not wearing any eye makeup. If you are wearing a red outfit, try a different tone of red lipstick so that you do not look too matchy.
It is ok not to be bold
For a more subtle and natural look, you may want to apply some balm first before you put on the red lipstick. This will create a more stained lip look.
Skin Tone
Bold bright red looks great on darker skin tones. Bluish red can make the teeth look whiter while the orange-red hues are great with a tan. Do consider your skin tone and eye color when choosing the right red hue.
Texture
If you are concerned about wearing red, you can opt for a sheer texture before going for bolder red.
Five Red Lipsticks For Summer 2022
Here is a list of the top 5 lipsticks for a pick-me-up this summer!
Chanel Rouge Allure
Launched in 2006, this is no ordinary lipstick. The new light-reflecting, lip-conditioning formula of this lipstick contains a high concentration of pigments. Its slim bullet ensures perfect precision. This red lipstick will glide onto the lips effortless while offering hydration throughout the day.
Estee Lauder Pure Color Whipped Liquid Lip
This lipstick gives a sexy matte finish without drying the lips. Made with nourishment that includes Moringa Butter and Hyaluronic Acid, the non-stick formula is highly pigmented and velvety smooth and can last for 12 hours.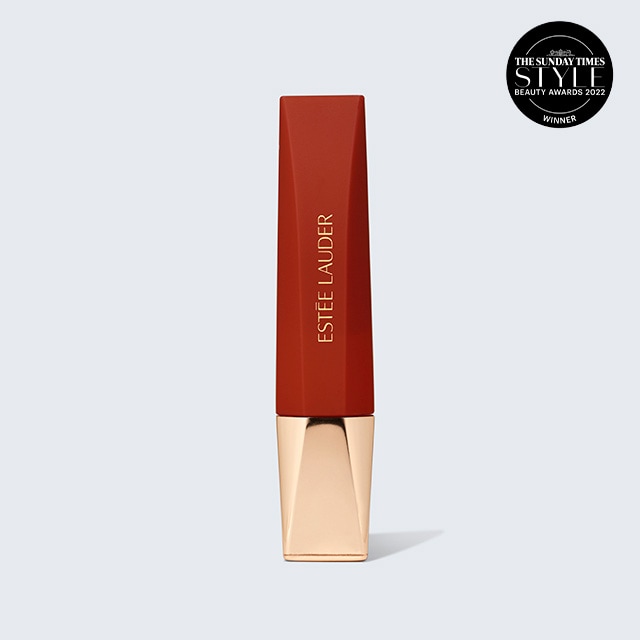 Urban Decay Vice Lipstick
This Urban Decay electric red lipstick will match any mood. It is a vegan formula and infused ingredients that are rich in antioxidants such as aloe vera and avocado oil.
Fenty Beauty Red Lipstick
Rihanna's Semi-Matte Refillable Lipstick is a new favorite lipstick. The semi-matte, creamy formula hugs lips with a plush texture that is so smooth. It is lasting iconic wear.
NARS
If you are looking for something a little more subtle but easy to apply, why not go for a crayon? If you are trying out red lipstick for the first time, this NARS velvet matte lipstick will allow you to build color by starting subtle and it is very easy to apply with its precise tip.