Why do celebrities love shapewear? The reason behind this is that "the shapewear shapes your tummy that the exercise and diet can't"
Shapewear is not only for celebrities it is also for you. Shapewear helps you to reduce your tummy and give it a sexy look. It works like a charm for your body. Shapers give a smooth and slim look to your legs. And make you perfect and gorgeous on the red carpet.
There is a different style of shapers available on shaplex.com that has different targets of your body. In this article, we bring some shapewear pieces for you that target your tummy. Keep reading!
How to Choose Best Shapewear for Women
Probably, you have never bought shapewear online. Although, it is simple a bit confusing. Well, we are here with a guide that solves your confusion and helps you in choosing the right one.
Right to fit Too tight shapers may shape your body in the wrong way or lead to health problems. In an online store, they give a size chart where you can select according to your size.
What to target It is not necessary to wear a full-body shaper. We provide a large collection of shapers that target different parts of your body. Just keep in mind which part of your body you want to target.
For the special dress, At special events, we style with different cut-out dresses. For this, you need to layer your dress with a piece of shaper that is fit for your dress style.
Workout Waist Trainer
Workout waist trainer works immediately to slim your waist and gives it a smaller and sleeker look.
There are a lot of styles of shapewear that target your waist. Take a look at our waist trainer shapers. Pick a perfect one for your routine and daily use.
NeoSweat® Abdominal Binder Lower Waist Support Belt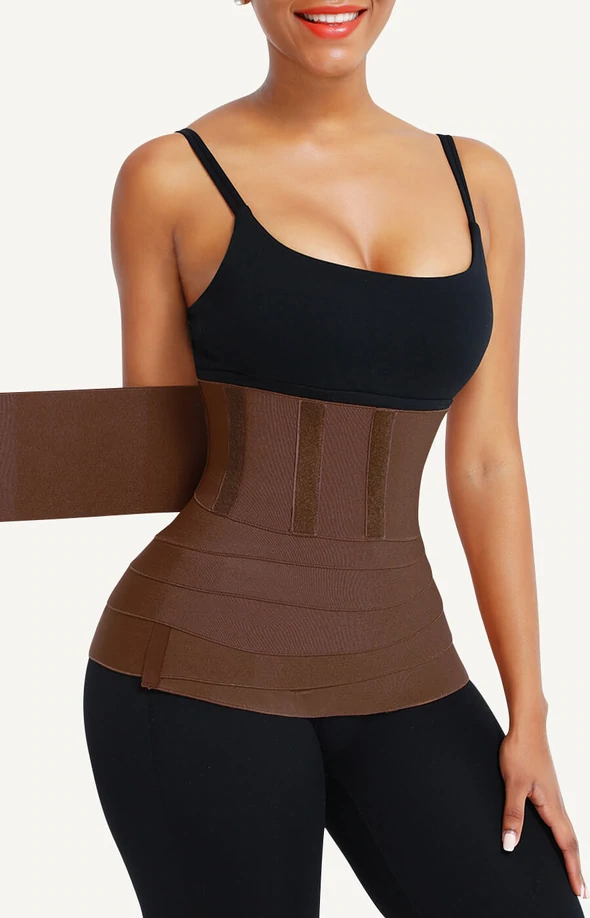 This blender lower waist support belt is available in One Size (length: 157.5 inches width: 5 inches) plus size (length: 197 inches width: 5.5 inches size). This belt Provides support for abdominal injuries and surgeries. During workouts it allows your body to increase temperature and burn calories.
This belt is made with a segmented hook and multiple elastic support panels; which prevent it from turning and help to adjust the tightness according to your needs.
The belt is comfortable for day and night use.
Click here to buy it.
NeoSweat® Waist Cincher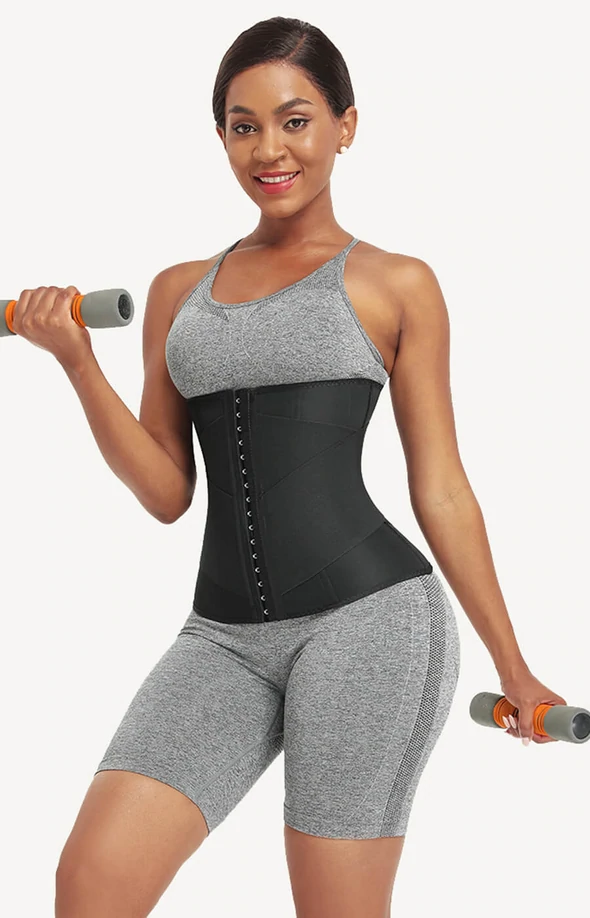 This black waist cincher comes with three-layer compound fabric and is available from small size to 3xl size. It is made from polyamide and elastic fiber which helps to smooth and soft skin and has no skin irritation effects.
Made with 3-row hook-and-eye closure you can easily adjust the tightness according to your waist.
The belt supports your back and prevents back pain.
Click here to purchase your belt.
NeoSweat® Sport Vest with Triple Belts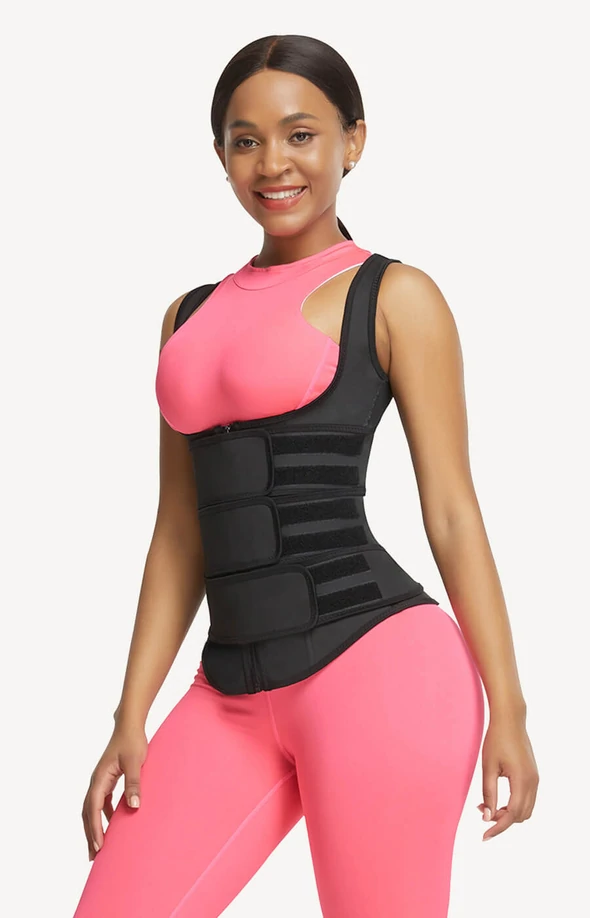 The Sport Vest with Triple Belts can increase your body temperature during workouts. The Triple Belts provide a slimmer look to the lower abdominal. This belt is made with 9 steel bound and wide straps that can support your back and relieve back pain. The zipper and waistband design allow you to easily wear and adjust.
Click here to buy it.
Conclusion
Here we mentioned our best collection of workout waist trainers. You look like a celebrity at your fashion events.