One of the most popular trends this year: ruffles and puff sleeves are not that easy to pull off. If you are petite, you may end up looking ridiculous; the same goes for plus-size ladies who should be careful when sporting this trend. To help you with your fashion choices, we prepared a useful fashion guide and some gorgeous examples of how to wear this trend and always look amazing. Keep on reading – looking good is actually easier than you think!
1. Start Small
If you are new to this trend, start with something simple: a sweater with slightly wider sleeves will be just perfect (recommended colors: red, purple). Combine it with your favorite pair of jeans (in dark blue or black) and your fall outfit is ready!
2. Pay Attention to your Proportions
As with everything else in fashion, being aware of your body type always helps a lot. For example, if you like to make your upper body look fuller, ruffles are a great way to achieve it. Have a look at this gorgeous dress below: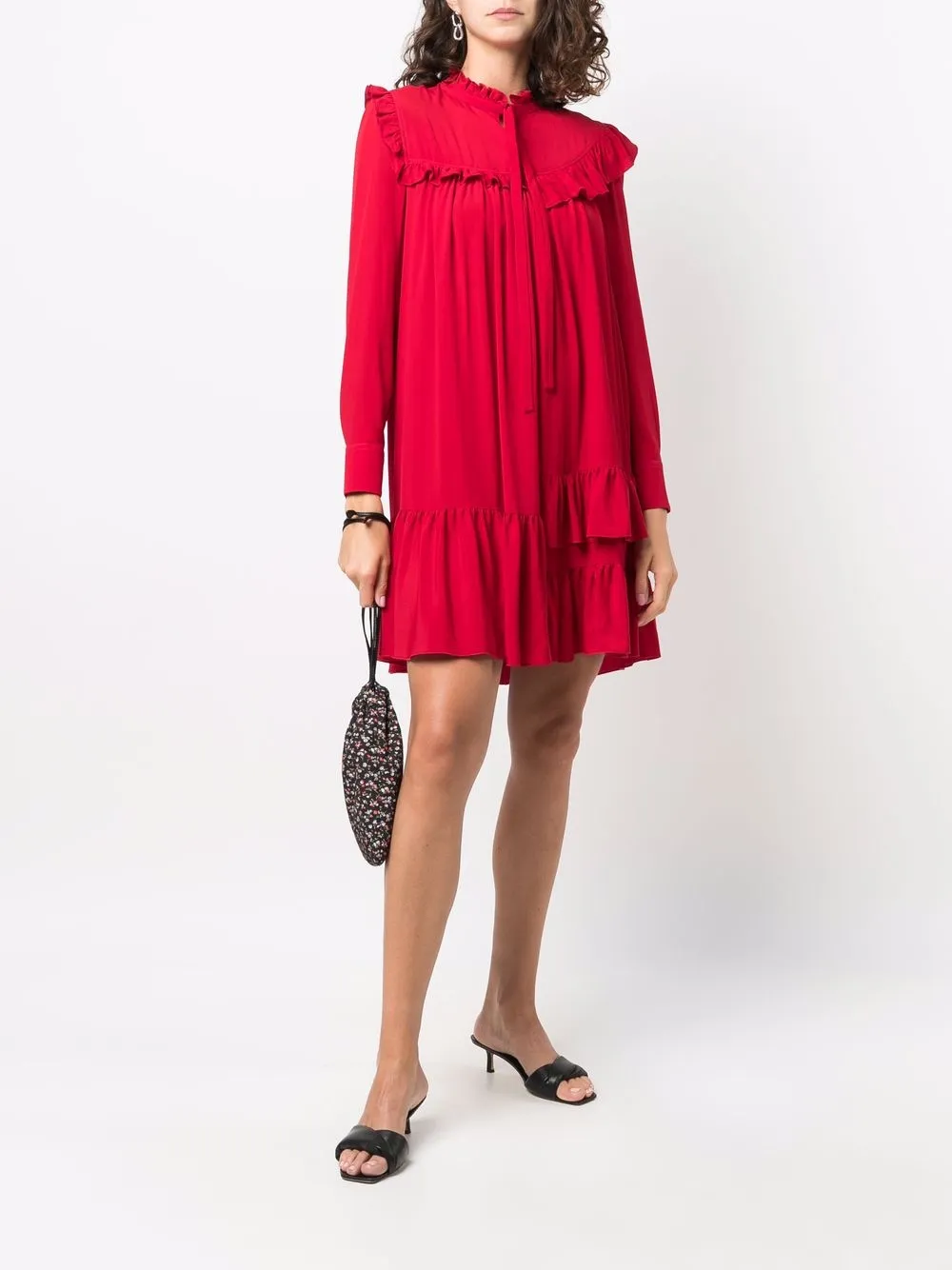 3. Show off Your Legs
If you would like to show off your legs, there is nothing better than a voluminous ruffle-sleeved mini dress. Perfect look for a party. Combine it with elegant stilettos or long silver/white boots.
4. Go for a Classic Look
Ruffled and puff sleeve dresses are also for suitable all those ladies who love the classic elegance and are more conservative when it comes to their fashion choices. Opt for a simple black dress with gorgeous puff sleeves as in the picture above.
5. Have Fun!
Once you feel more confident, it's time to experiment with your look and go for all the styles that are exaggerated but super fashionable. Wear them to a special event, birthday, party, or night out. Get inspired by the look above! You can also experiment with maxi dresses and add some bright colors to your wardrobe:
We hope that we encouraged you to try ruffle and puff sleeve dresses this season and you found our styling tips useful. Happy shopping! Enjoy your fall season in style.