We don't know about you, but we really love the green color. It reminds us of nature, it's fresh, stylish, and easy to combine with other colors. Today we selected some summer outfits that should inspire you to add green to your closet this season. Have a look!
1. Print Dress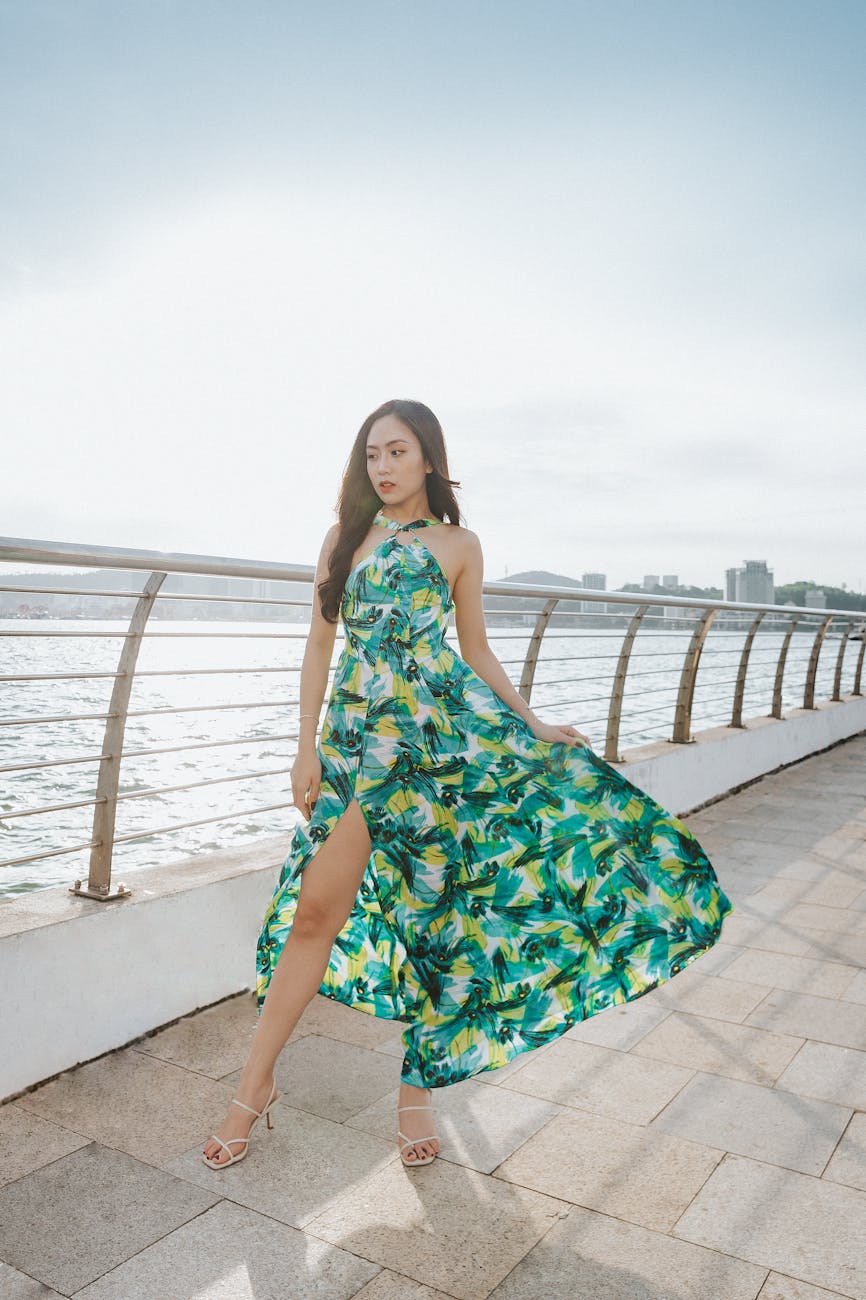 Feminine dresses are one of the most popular items during summertime and for the right reasons. They are comfortable and suitable for both daytime and evening occasions. Your summer green dress can be plain and minimalistic or it can feature some interesting prints – florals, tropical motifs, or classic polka dot.
2. Comfy Jacket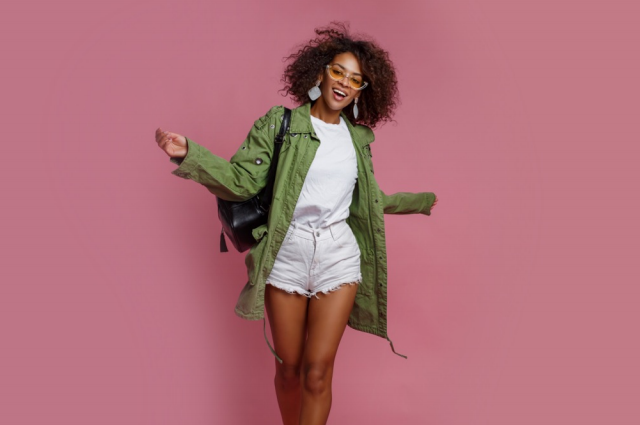 Even the most beautiful and perfect summertime will have some colder, cloudy days when you need to wear a jacket to keep warm. Choose one of the following shades: olive, moss, crocodile, or darker army green. Just look how chic it looks combined with white jean shorts and a simple T-shirt. All you need to do is add some cool accessories such as a small city backpack and a pair of statement earrings. This jacket will look great in the fall season as well (you can wear it with black capri pants or classic blue jeans) and replace your T-shirt with a long-sleeved top or sweatshirt.
3. Mint High Heels
Green has a lot of different shades and we really love fresh mint this summer. Those greenish-blue pumps will be such a perfect addition to your outfits this season. Investing in green accessories is a perfect option for all those ladies who enjoy this color, but are not ready to fully incorporate it into their wardrobe.
4. Tropical Chaos
Our last option is for bold and beautiful – all those ladies who are not afraid to experiment with new looks and stand out from the crowd. 'Tropical Chaos' is one of the hottest fashion trends recommended by pattern bank (a trend forecasting agency) for summer 2021. Have a look at the picture above and see how you can combine various shades of green together. All in one look! It is worth noticing that green looks very good with colors such as gold, fuchsia, pink, white, black, and lavender. Certain combinations with purple may look very interesting as well, but we would rather recommend them for a fall season. Green can be also combined with metallics (think: rose gold or silver) and the best thing you can do this summer is finding your unique color combination and rock it with confidence everywhere you go. Have fun!