Hello loves !!! All right? You noticed that retro fashion is coming back with everything, and fashion is coming in accessories, retro earrings are very elegant !!!
Currently, many fashion trends are returning with the aim of referring to past decades that were very important for the fashion universe. This is what we call retro fashion. Unlike vintage, which is the old piece itself, acquired in a thrift store, for example, the retro brings the new with an old-fashioned look. In other words, it is a new piece (which can present innovative details), but which makes an interpretation and is inspired by an old style.
And this retro fashion is becoming more and more common these days. After all, today we have seen many trends – which, probably, you have used in other times – to return with everything in innovative ways to compose modern looks but with that old footprint. Incredible, isn't it?
And retro fashion is also coming in accessories: Pearls, chains, wood, and sculptural shapes are highlighted in the earrings of the season. They come together to create increasingly creative and original accessories, which have already fallen in the taste of fashionistas. These are the main models:
Pearl Earrings
Timeless, they never go out of style, but they return with more force in some specific accessories and seasons. Because it is a more noble material, pearl reaches the earrings to bring a more delicate, sophisticated and formal look.
Ear Cuff Earrings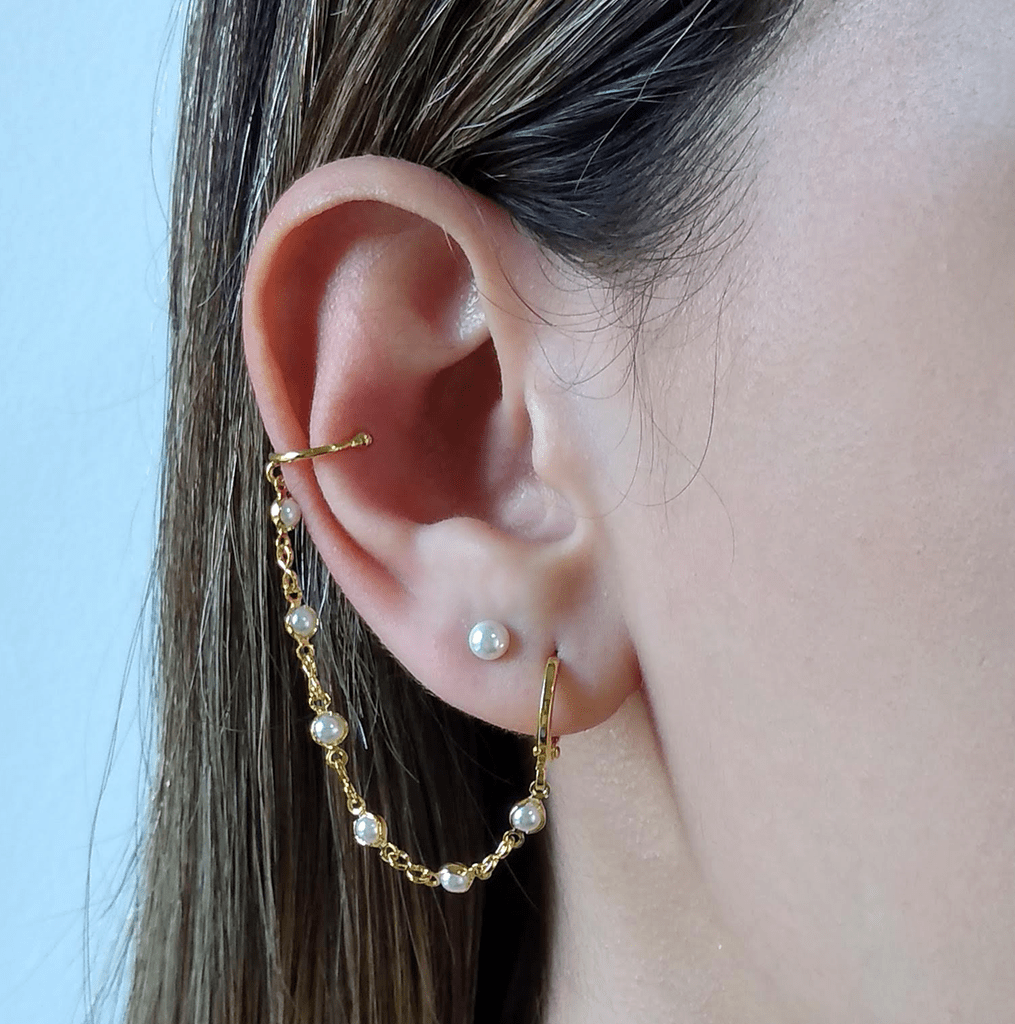 For fashionistas on duty, they can already celebrate: Ear Cuff models remain firm and strong for the 2020 trend. We have separated some inspirations below so you don't feel shy when it comes to playing in this trend.
Hoop Earrings
These beauties never go out of style, but this time they arrive to complement the mix of rings in an ear stuffed with accessories. We separated some photos for you to see how a mix of rings in the same ear looks, and you can still dare even more and add a pressure piercing to compliment it.
There are earrings with maxi rings for girls who love bigger, medium accessories with the use of pearls joining two trends in a single accessory.
Pearl chain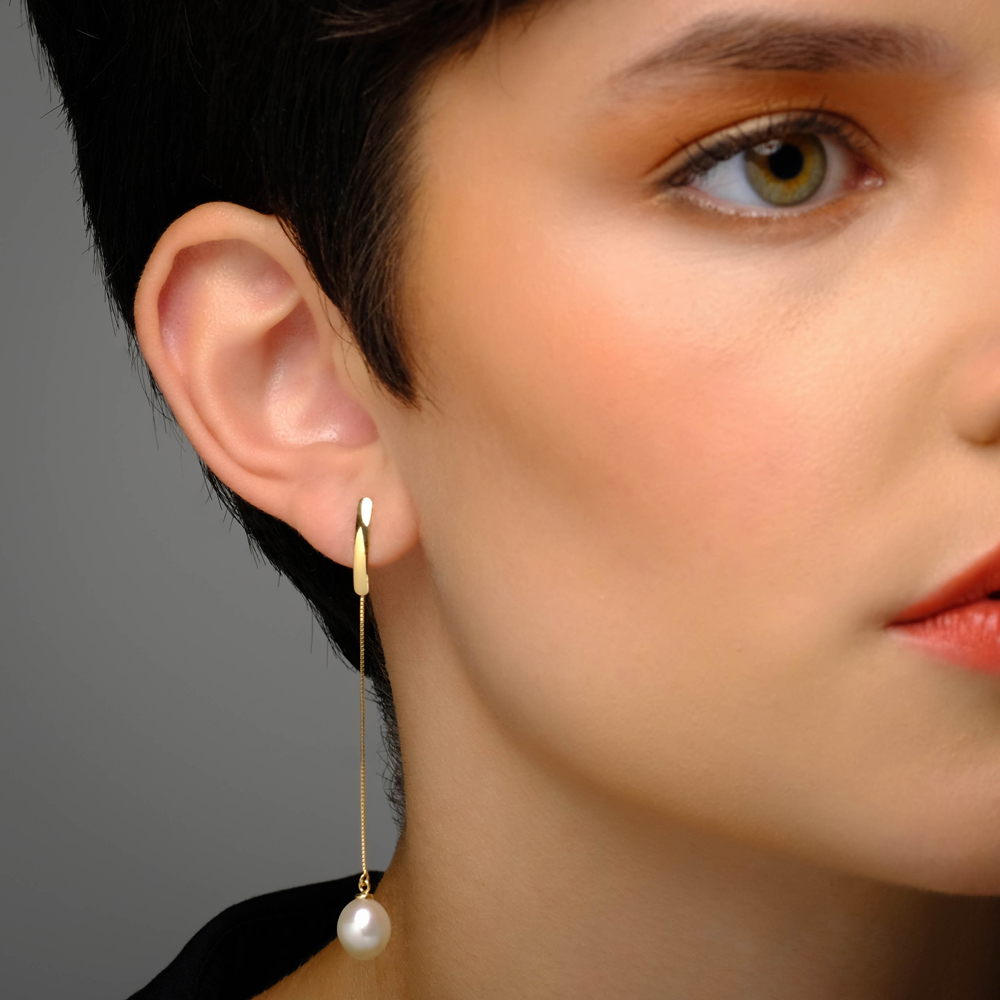 This model is known as "pearl drop" and carries a lot of delicacies.
Sensual delicacy is the highlight of this earring. It is an elongated chain, usually very thin, that ends with a pearl. This accessory is sophisticated in the right measure to be used at all times.
Winter 2020 earrings: the chain usually gets small details, but keeps the line clean and minimalist
To make the product more interesting, it is worth combining other accessories with pearls. For those who prefer accessories with impact, it is worth betting on thicker chains.
Wood and earth elements
French designer Jacquemus is one of the great enthusiasts of earrings with wood and natural elements.
Chloe, Jacquemus, Jil Sander, and Isabel Marant are some of the designers who are leading this trend. They seek inspiration in nature and its forms, which are reflected in accessories with woods, polished stones, and earthy tones. Super stylish and minimalist!