Dressing chic and stylish is a skill, that may seem difficult to master, but it is not. There are times when you plan to go out and you feel you have nothing to wear. We all face that day if not on daily basis but every time we want to dress for some special occasion. You can make your life easier with some clever fashion tips to match your clothing. These are a few tips that you should keep in mind while to want to style your outfit.
While these tips may seem simple and small, but they will revolutionize your dressing style. Whether you are headed to work, coffee with friends, Sunday brunch, etc. you will look fabulous all the time. When matching clothing that is already present in your wardrobe, you must keep a few things in mind. Like matching colors, matching different patterns and prints efficiently, spicing up basic outfits in your wardrobe by mixing different fabrics like leather and silk, etc.
Black matches with every color. You need to know the basics of colors. The three primary colors red, blue, and yellow are the main colors and the rest are just a combination of these colors. Yellow looks good with black but it may look a tad bit bright so go for lighter shades of yellow or the muted shade of mustard yellow. When you look at the color wheel you will know the complementary colors that match perfectly like our favorite combination that works across everything are orange/blue, red/green, purple/yellow, turquoise/maroon, etc.
We are a big advocate of mixing different prints like polka dots of small and big sizes, mixing stripes with polka dots, animal prints. You can treat these prints as neutral, as they can be mixed and matched with other colors and prints easily. They liven up the whole outfit. Always keep in mind to keep the colors complimentary if you are going to use colored outfits with these prints. Another important thing to keep in mind is always going for dense prints with sparse prints. You don't want to mix too many dense prints in one outfit.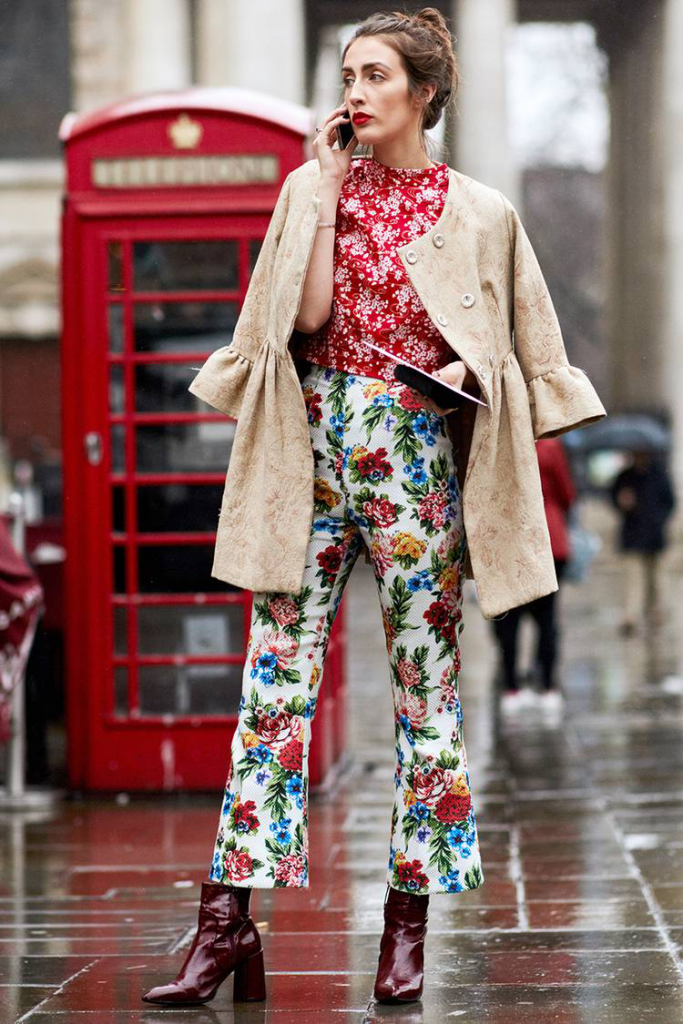 Another tip is to work with what you already have and love wearing. There is nothing wrong in wearing the same piece of clothing multiple times. Like your favorite denim. You can use the first and second tips to experiment with the clothing that you already own.
Accessories play an important role in making or breaking an outfit. Neutral color jackets over your favorite colored top or print make it fabulous. Even adding the right scarf will add style and drama to your overall look.
Neutrals are a must-have in your wardrobe. They match well with different colors and patterns. After styling the whole look, look in the mirror and see what your eye catches the most, think if it is too much, or needs to add something else. It is a great idea to have a few scarves in different colors, prints, and patterns. It is easier to style and put together the whole look.
Hope these tips are helpful. We recommend taking some time and planning different outfits in advance, so you don't have to worry when you are in a hurry.