A dress is a piece of garment worn usually by a woman or girl that covers and protects the body and continues down to the legs. Different types of dresses range from styles, colors, sizes, and designs. The dress is a significant feature of all human beings. Apart from body covering, warmth, and protection, the dress also serves as a form of identification for other people.
In today's world of fashion, there are different dresses for different parties, as style is a concern. There are various dresses meant for different occasions, which you will wear and you will get noticed by everyone present. If you are still thinking about what to wear to that party, do not worry anymore. Join me as we go on a journey to selecting the best and high-quality dresses for any parties you wish to attend.
Birthday
If it is a birthday party, that is the most comfortable dress to think of, because there is nothing much to that as everybody goes there to have fun. A skirt and a crop top, shirt and ripped jeans, skinny or hot pants are excellent choices, and you are good to go.
Cocktail
The best dress for a cocktail party is an A-line dress, or any long skirt will look good. You can go for sleek trousers, pantsuits, or any other outfit that will bring your figure out well. Since it is a short time party, wear something formal, simple, attractive, and celebratory.
College Party
The college parties are usually full of dancing, drinking, and fun, it is good you wear something chic, comfortable, and attractive. It does not have to be a dressmaking style of outfit.
Dinner Party
Dinner party dresses must be elegant and as well as casual. Avoid something flashy; you may choose pastels, powdered colors, and sequins. All these are better choices to make your party excellent.
Beach Party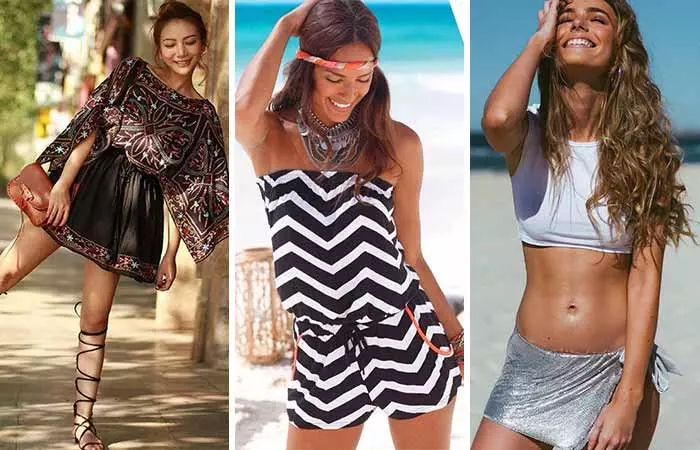 The flowered dress is your answer. Choose whatever will make you happy, check your wardrobe and look for something like playsuits, maxis, crop tops, ponchos, cowl pants, and shorts, and one piece of dress – such as kaftan. The best color to choose should be something to complement the sea like yellow, turquoise, grey, teal and lots more. To cap it all, wear simple sandals like ballerinas, yellow, gladiators, grey, and platform flip-flops.
Winter Party
Winters are cold, dark, and gloomy, but that doesn't stop you from dressing up or going to party. Based on the winter weather, you need to wear layers but let your dressing define your outing. Put on stockings with a woolen dress, and with a trench coat with knee-length boots. Tie your scarf in a unique and sleek way to get more attention.