Whilst nude is one of the most popular colours in evening and prom wear, it is also one of the most difficult to wear.
The nude palette is quite broad and can encompass anything from blush to an almost light brown colour. However, the most commonly requested shade, champagne, is amongst the most difficult to wear.
Champagne, or pale nude, is widely perceived as a classic and sophisticated colour choice. Whilst this is undoubtedly true, it's slightly yellow undertone and lack of strength of colour, means that most complexions look at best washed out when wearing this shade. The one exception to this is anybody with the Californian beach chick look of blonde hair and suntanned skin. Pale complexions and brown hair that come alive in a bright red or a royal blue , will unfortunately not look their best in this shade.
Still insist this is the one for you?
Despite the difficulties outlined above, many prom girls, bridesmaids and wedding guests are determined to wear this shade. In that case , we have set out below out top tips for looking your very best in this colour.
1. Try to find a nude that has a silver or beaded mix in it. A flat nude is draining on most complexions, but when mixed with a silver or gold, it will have much more of a lift and will actually illuminate the complexion.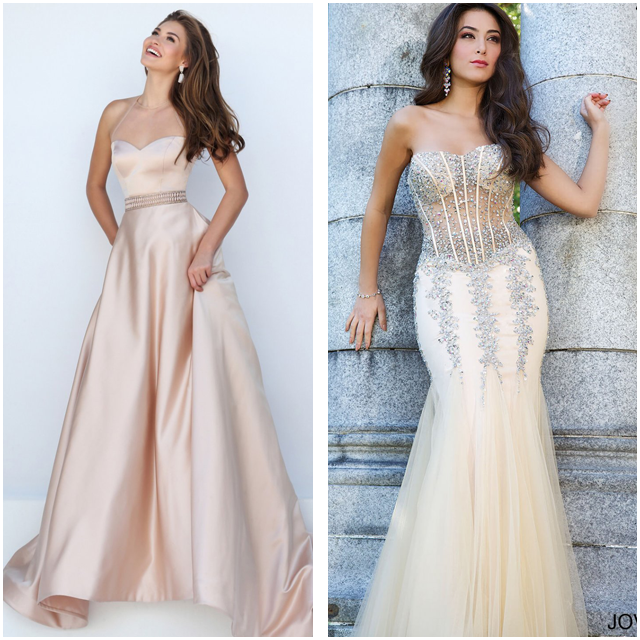 2. A blush or nudey pink will be much more flattering than champagne. This shade does not have the same yellow undertones and so can be worn by an olive skin tone or a pale more pinky type. Failing that, the darker end of the nude spectrum can also be more flattering.
3. Get a spray tan. Whilst pale and interesting will look great with some
colours, it just doesn't work with nude. If you don't have that all American cheerleader colouring then you will need to fake it for the night !
4. Make sure your make up complements and flatters your skin tone in your dress. A bold red lipstick or a smokey eye can really help to combat the lack of colour in the dress and make you shine.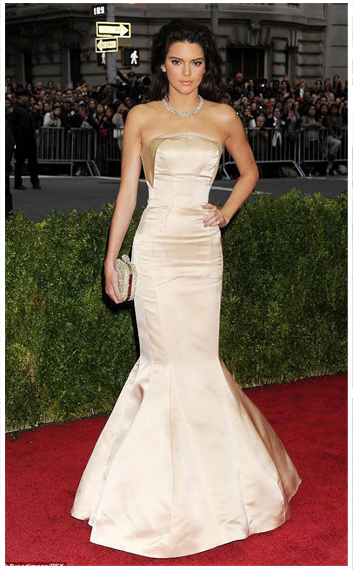 5. Don't forget your nails. Again , a pop of colour on hands and feet will give more vibrancy to your overall appearance.
6. Invest in a good quality design and cut. Whilst you can't always tell the difference between a more or less expensive little black dress, the same is not true of a nude style. Beadwork and cut will be much more obvious in this colour, and so you may want to invest a bit extra to achieve the sophisticated look you are after. Jovani and Sherri Hill both make styles in this colour that will have the quality you will want.