Hats are one of the most versatile and practical accessories you can have in your wardrobe. Not only do they serve as a fashion statement, but they can also protect you from the sun, keep you warm on chilly days, and even disguise a less-than-perfect hair day. However, some people may feel that they simply aren't a "hat person." The good news is that there are certain types of hats that can turn anyone into a hat person. In this blog post, we will explore five different types of hats that can elevate any outfit and add instant style.
The Classic Fedora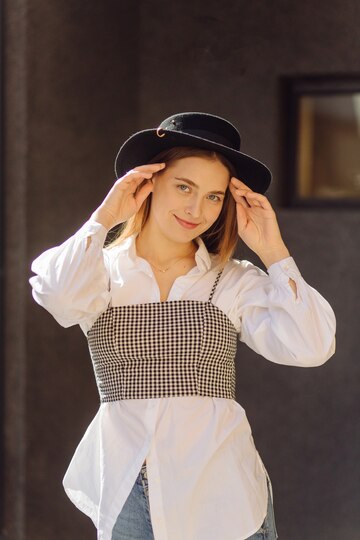 The classic fedora is a timeless hat that can be worn by anyone, regardless of age or gender. Originally, fedoras were considered to be men's accessories, but they have since become a popular fashion item for women as well. The fedora is characterized by its wide brim and indented crown, and it typically comes in a neutral color such as black, brown, or gray. The fedora can be dressed up or down and worn with a variety of outfits. It pairs well with jeans and a T-shirt, a blazer and slacks, or even a maxi dress and sandals.
The Beanie
The beanie is a perfect hat for cold weather and bad hair days. Made of soft and stretchy fabric, beanies are comfortable to wear and come in a wide variety of colors and styles. They can be worn pulled down over your ears for extra warmth or pushed back slightly for a more casual look. Beanies are a great option for a sporty or streetwear-inspired outfit, and they can be worn with everything from joggers and sneakers to skinny jeans and ankle boots.
The Baseball Cap
The baseball cap is a classic hat that has been around for decades. Originally worn by baseball players to keep the sun out of their eyes, the baseball cap has since become a popular fashion accessory for both men and women. Baseball caps come in a variety of colors and styles and can be worn with a casual outfit for a sporty and laid-back look. They pair well with jeans, shorts, and sneakers, and can be worn to the beach, on a hike, or just running errands around town.
The Sunhat
The sunhat is a perfect hat for protecting your face from harmful UV rays. Sunhats come in a variety of styles and colors and can be made of straw, cotton, or other lightweight materials. They are often wide-brimmed and offer excellent sun protection, making them a great option for a day at the beach or a picnic in the park. They can be worn with a sundress, shorts, and a blouse, or even a swimsuit and coverup.
The Bucket Hat
The bucket hat is a trendy and versatile option that has made a comeback in recent years. Originally worn by fishermen, the bucket hat is characterized by its soft and collapsible brim and its casual style. Bucket hats come in a variety of materials and colors, and can be worn with a variety of outfits, from a casual t-shirt and jeans to a trendy midi dress and sneakers. They are also a great option for hiking or other outdoor activities, as they offer sun protection and can be easily packed away in a backpack.
Conclusion
Hats are versatile and practical accessories that can elevate any outfit. Whether you're looking for a classic fedora, a warm beanie, a casual baseball cap, a sunhat for protection, or a trendy bucket hat, there's a hat out there for everyone. By adding a hat to your outfit, you can instantly add style and flair, and turn yourself into a hat person in no time. So why not try out one of these hats today and see how it can elevate your look?