Some people probably think that accessories are not something that deserves special attention when dressing up. But in reality, accessories can be the main support to perfect your appearance. Even by adding an item or two of the right accessories, your otherwise ordinary look will instantly become extraordinary.
Regardless of your outfit, the accessories you wear can elevate your appearance, adding a classy and trendy impression. To get a fashionable and elegant style, actually, you only need to add minimalist accessories. But don't be too simple either. Well, something that has a stunning design but with less elaborate details.
Have you found it? If not, then you're reading this article at the right time because below are 9 simple tips to elevate your look with minimalist accessories. Make sure you don't miss anything below!
1. Wear Metal, Stone, Or Diamond Accessories
You can choose to wear rings, bracelets, or necklaces but make sure there are metal, stones, or diamonds attached so that they can give the impression of luxury. The sparkle on these materials will give a chic and classy effect, instantly. Casual outfits like t-shirts and jeans are guaranteed to be on the next level of style when you add them.
2. Wear A Beautiful Watch
Not only as a timepiece but watches are also often used as accessories to support their appearance. For those of you who have a small wrist size, you should avoid large-diameter watches because they will make your arms look smaller. And vice versa. Don't forget to choose a watch design that matches your outfit to get a simple and luxurious look, and far from being overly impressed.
3. Give An Elegant Touch With Brooches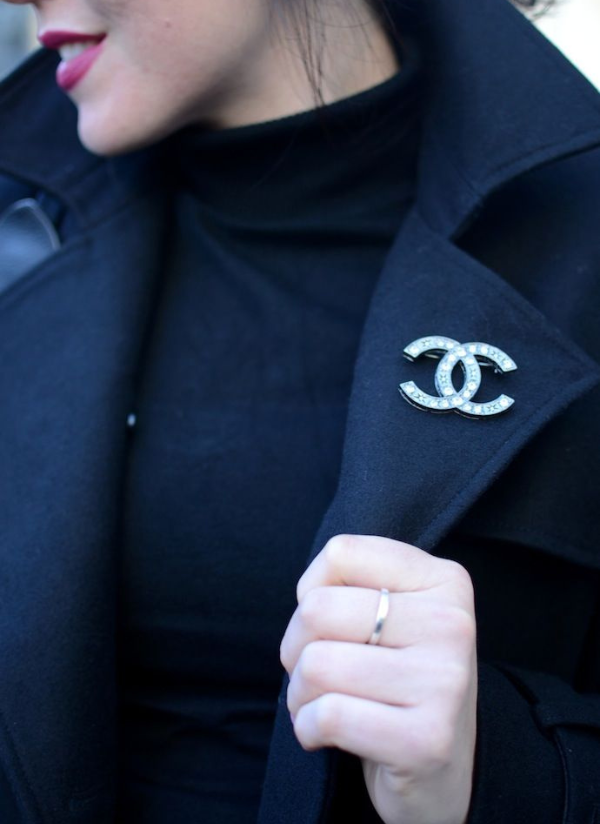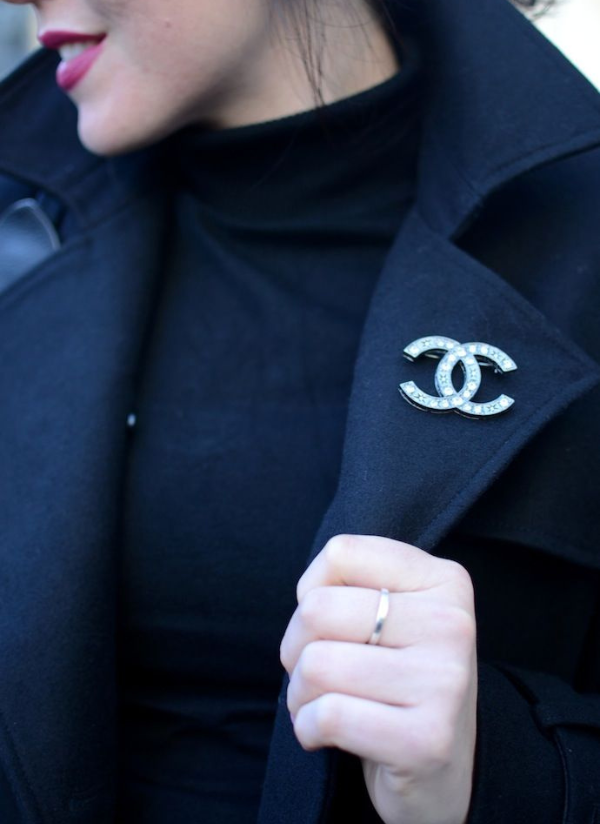 When you wear an office outfit, it is highly recommended to add accessories to make your appearance more sophisticated. A beautiful brooch combined with a formal outfit will be the right combination for a classy and elegant look. For a luxurious impression, choose a metal brooch and match the design and size with your outfit. Usually, metal brooches are also decorated with beads, gems, pearls, and even gold plated to elevate your look.
4. Complete Your Outfit With a Handbag Or Purse
Handbags or purses are fashion items that should not be missed. The reason is, even if you wear jeans in a casual style, you will look fashionable and classy with the addition of this accessory. Black or silver bags are recommended because they give an elegant impression and are easy to mix and match with a variety of clothes.
5. Wear Cat-Eye Glasses
Sunglasses will give you the perfect classy look. It doesn't have to be expensive, as long as the sunglasses match your face shape. You can also choose sunglasses with a cat-eye shape that can create the illusion of a smaller and thinner face. Believe me, your appearance will be more chic and fancy!
6. Add A Stylish Scarf
Want your clothes to look elegant and luxurious? You can add a silk scarf to wrap around your neck. You can also wear a scarf as an elegant bandana to save your life from a bad hair day.
Apart from having many colors and patterns, a scarf is an accessory that you can wear in all seasons. The thing to note is, for summer, choose a scarf made of light and thin, and vice versa if the air starts to get cold. Don't forget to pick up a scarf that matches the color of your clothes. For you to know, matching does not mean it has to be the same color. You can look for accessories with complementary colors that are not too contradictory.
7. Wear A Choker Necklace
One of the things you can do to elevate your look is to wear accessories that are currently trending, such as choker necklaces. In addition to making the appearance more fashionable, choker necklaces can also give the illusion of a longer and slimmer neck. This necklace has many designs and you can wear it as an accessory for both casual and formal styles. Chocker necklaces made of lace or stacked designs will give a unique but chic impression, while if you want something more elegant, you can opt for metal or velvet ones.
8. Wrap A Trendy Belt Around Your Waist
Belts are one of the accessories that are often underestimated. Indeed, this accessory's main function is to hold your pants or skirt in place and not easily sag. However, now belts have come in a variety of materials with attractive types, designs, and colors to perfect your outfit and make your appearance look modern and classy.
9. Wear High Heels
High heels never fail to make any appearance more statement. Even though worn at the very bottom, choosing the right shoes can be the key to a perfect appearance. If you want to look fashionable and have a better posture, wear high heels. It will quickly create an elegant and classy impression. It's also a trick to appear taller instantly, in style.
For formal outfits, it is a good idea to wear stilettos. As for a more casual and comfortable outfit, you can rely on your wedges.
Finally, 9 tips to elevate your look have been revealed. The note, you don't need to use all the tips above on one outfit, that's a mistake. Wear appropriate accessories according to your outfit. Be minimalist, be elegant. Good luck!