The obsession of all women – What's so magical about sandals?
We women are actually very simple. Give us an unlimited limit on the card and let us enjoy. There is something in the shoes. Especially in those with high heels. Even though I do not plan to buy, I love to try different models, walk in the store, and admire their beauty. The leg looks great in heels, it is elongated and we look thinner. And that is the goal of all women. The elegance that sandals bring us is timeless and makes every woman look like a lady. I know that maybe high heels are not the most comfortable, but if you ask me, it is worth sacrificing. This is what a person who has been wearing heels constantly since he was in his twenties tells you.
Which sandal models are first on the list this summer? Let's go browsing together!
Ankle strap sandals – a touch of sex appeal for summer evenings
All you need this summer are these sandals. Take advantage of the first free moment to buy them. Blacks are definitely a smart investment. You will easily combine them. These are definitely one of the sexiest sandals. The moment of tying around the ankle gives a dose of even greater glamor. These sandals are ideal for hot summer nights, whether you are at sea or somewhere in the city. A short dress plus these sandals and the world is yours. We will somehow withstand the 11cm heels.
Fisherman sandals, comfort above all
These sandals are back on the fashion scene. Although they associate me with some last year, now they are an absolute trend. All the girls of influence wear sandals like this. Many brands have launched their models. And among the most frequently purchased I find Prada's model. These are pieces that belong to the classics. Even if they go out of fashion, in a few years they will be back again. So I always suggest buying white or black. I had an episode when I was buying some unusual colors in a state of ecstasy, but I would soon regret it. When you set aside a larger amount of money to buy sandals you still need to think more rationally. How do you like these sandals? You either hate them or you love them, and I completely understand that. However, if we talk about comfort, these sandals certainly have that characteristic.
Special occasion sandals – forever crystals
Summer and crystals – I don't think there can be a better combination. This is a sandal that can be worn for all special occasions where you want to feel like a diva. It simply can't be any different with sandals like this on your foot. If you are not a person who loves crystals, think again. Summer is the right time to try something different. You'll love it, I promise you that! Don't think that you have to wear these sandals in combination with an elegant dress. You'll be amazed at how good they look with jeans and some crop top.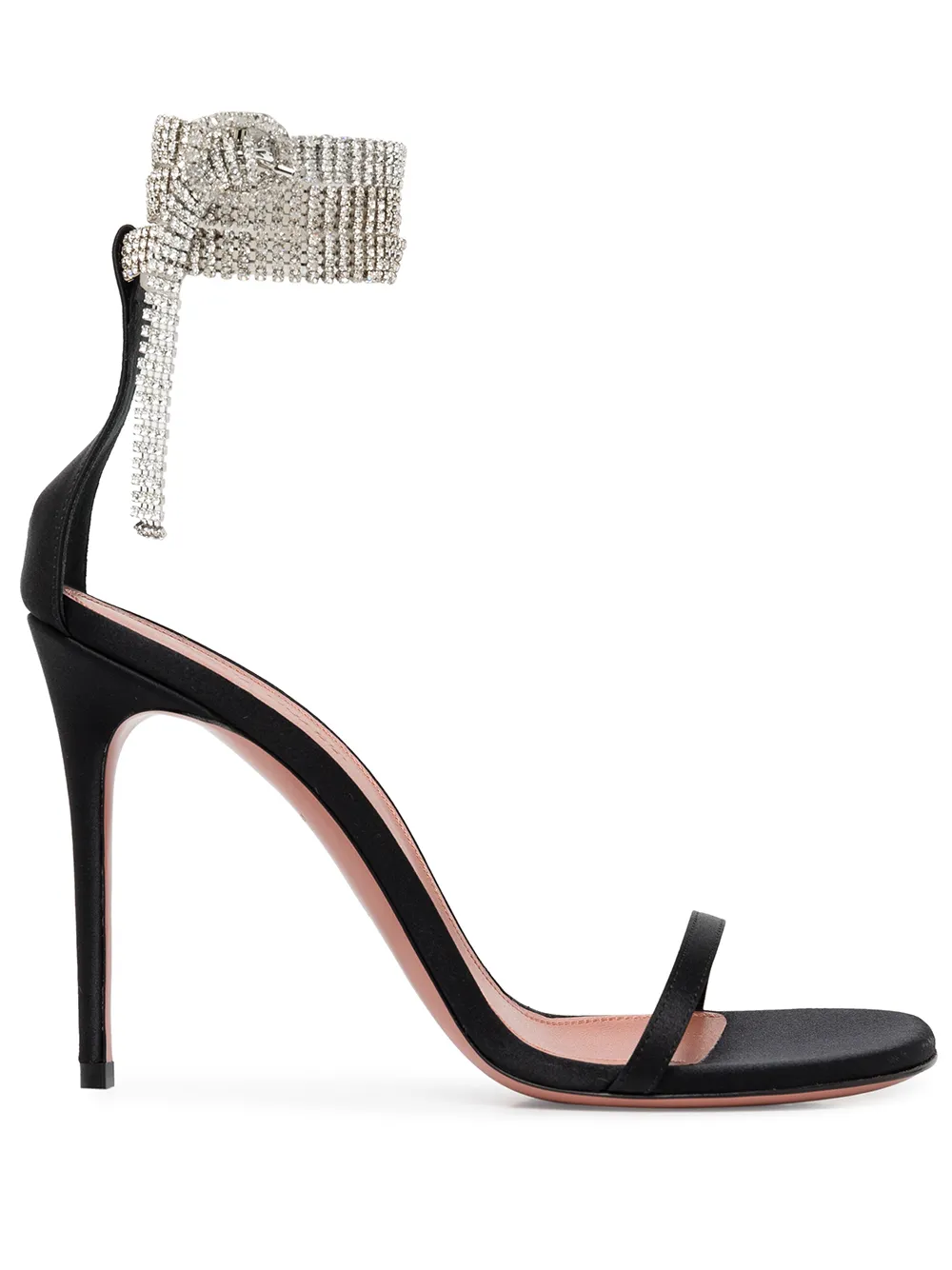 Say goodbye to boring colors
Maybe it's time to forget about black and white sandals, at least for a moment. However, it is summer, a time of variegation, colorful flowers, and the smell of freshly cut grass in the air. Let's go to another world, the world of colors. If we wear clothes in some classic colors, for example, yellow sandals are enough to completely turn the combination around and be noticed as trendsetters. Fashion loves brave people. Remember, red details always attract men's attention. It's a little trick that comes in handy in some situations.
Platform sandals
Last year, I often thought about platforms. However, I would always hear my friends say out loud: No, we are not in the nineties! But luckily for me, platform sandals are one of the biggest hits this year. Thanks to the Versace brand for that! Instagram is still full of girls wearing the famous black Versace platform sandals. Of course, other brands also presented their offer. There was never another choice. Everyone will find themselves at least in something. Maybe you are afraid of high heels? I have to tell you that this type of sandal is one of the more comfortable. Even if it is made of real leather, you will have the impression that you are walking on clouds.