Summer is already here, and choosing the best lipstick that complements your summer outfit is a bit challenging. To match your lipsticks with your summer outfit requires that your lipstick has extra versatility that can go with any changes.  A woman can look good if she wears the appropriate outfit that will complement her makeup and accessories. The process of coordinating your lipstick color to your outfit is fun and complex; however, if you get the right one feels so overwhelming.
1. Lace Dress/Top and Dark Lipstick
A lace top or dress gives you a sophisticated and mysterious look applicable for darker shades such as maroon, violet, and dark red lipsticks.  Whether you have a black, white, and gray lace dress and top, a pair of bolder lipstick shades are the best choice you can have.
2. Blue Swimsuits in Orange Shade Lipstick
Complementary colors combine each to balance how they look; that is why this combination is perfect. This combination can make you stand out since the blue ensemble is the orange color. The pop or orange shade plays a chic and pretty look since they were universally flattering.  
3. All for Red
A red dress and your bolder red lip can slay your summer outfit, which will effortlessly elevate your style. Let your red lipstick take the show make the rest of your look subtle and natural since it is also one of the ways it enhances how you dress look.
4. Everything For Black Outfit
Maybe you keep thinking about what shade of lipsticks can look good to the staple wardrobe pieces you have, which is the black color, well! But, anything can go so pretty with it; for a darker shade, try plum or maroon color and for a lighter shade, try sweet pink and nude brown.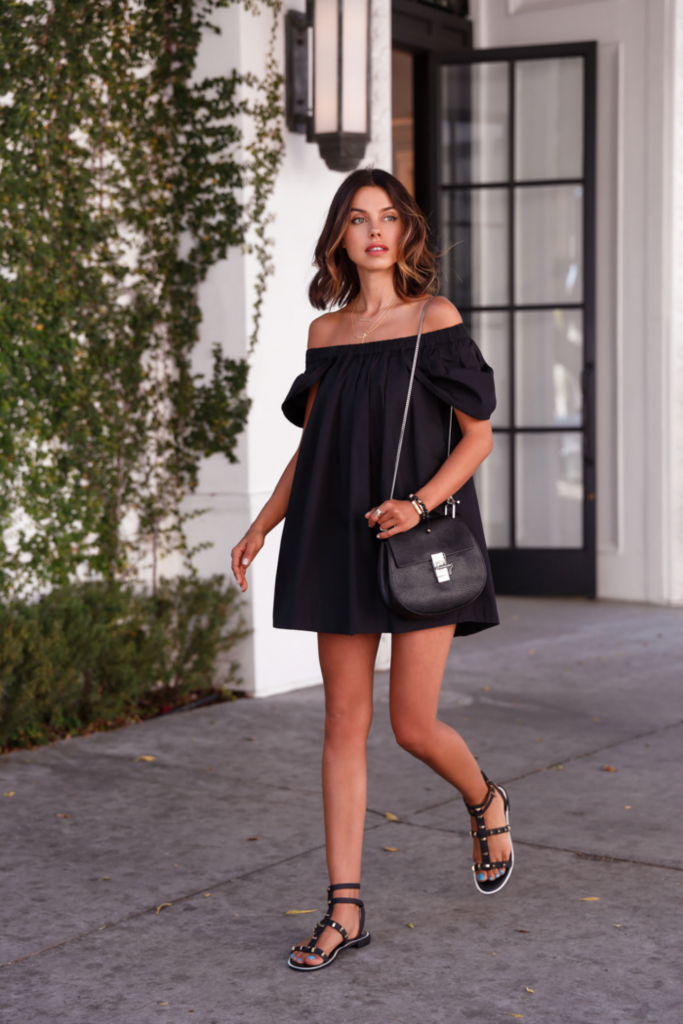 5. White Summer Dress in Bolder Lips
The best lip color for your white theme summer dress is endless, and you can have any options you can pair it with since white color is versatile in any form. White goes with varieties of lip colors you wish to wear; however, the best tip for white is to wear bolder colors to attract people, such as red, nude, and brown.  
6. Dark In Floral
Florals are the staple fashion style for summer; darker lipstick can look good with it. However, since it has bolder prints, bolder lip colors are appropriate and a must.
7. Bright Color Outfits x Pink Lip
Orange, yellow, or hot red-colored outfits are perfect for summer since the color itself defines summer as hot yet warm and unique. Lighter pink lip color can balances how bright your outfit looks, and it is one of the tricks you must learn if you plan to look beautiful in summer.
Summer will end before you know it; that is why it is important how you style yourself during this time. It is a bit challenging and timely for you to try the different shade of lipstick that goes perfectly to your look, but in the end, it feels so satisfying and will boost your confidence to face people.