Instagram is the haven for all visually aesthetic photos. Posing in a cute pair of pajama sets, and posting your IG pics on your feed can guarantee self-satisfaction for your profile.
Getting beautiful pajama sets isn`t always ideal especially when you`re in a tight budget. You can check out these pieces so you can always curate the picture-perfect pajama sets:
1. Animal-Print Pajama Set from Target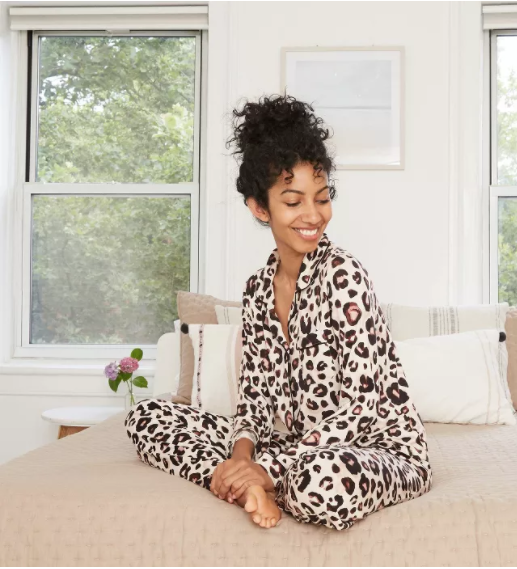 As they say, you go to Target with one thing to buy, but you go home with a cart full of items. You can find the cutest yet most affordable pajama sets at Target like this animal-printed long-sleeve pajama set.
It`s a cozy outfit that you can take pictures of and post on your Instagram profile! Wear it with a pair of cute fluffy animal-printed or white bedroom slippers for warmth and style.
2. Aesthetic Tie-Dye Top and Shorts
Tie-dyes are popular this season, and why not wear tie-dye clothing at home? It`s a casual design that`s perfect for those who are in quarantine. Regardless if you`re going to use it for sleeping or for your loungewear while studying or working at home, it`s one way to be well-dressed even while inside!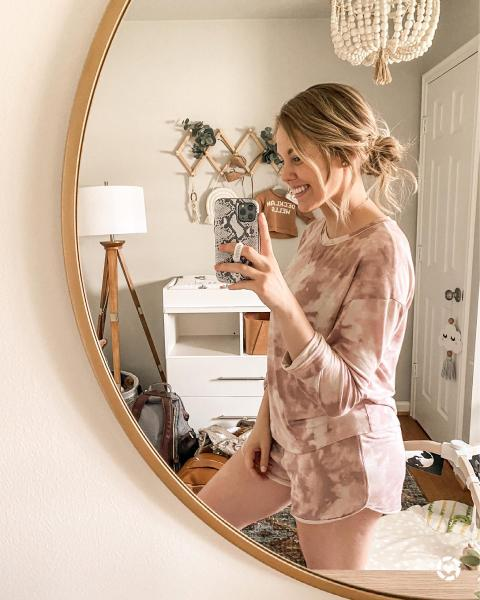 3. Satin Pajamas
H&M is one of the leading fashion stores for everything trendy and stylish but affordable. This satin pajama set has a little ribbon on the rim of the top. It has a flare design and ruffle-trim waistband.
It`s a gorgeous set with neutral-color and delicate design that`s excellent for elegant ladies like you!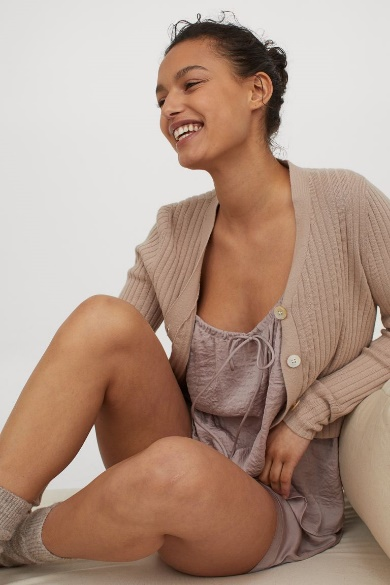 4. Bright and Colorful Loungewear Set
Be positive and exuberate the love and blessings in your life, especially with the pandemic, by dressing up in bright and colorful clothing.
This pajama set is inspiring, especially for those who are working from home. If you`re in the creative industry, wearing this set, with its splash of colors, will encourage you to broaden your artistic imagination.
5. Victoria`s Secret`s Floral Set
This set from Victoria`s Secret has a relaxed fit that will make staying at home comfortable and beautiful. You don`t want to look haggard, and unkempt just because you`re not facing a lot of people.
Looking effortlessly stunning is easy with Victoria`s Secret loungewear that`s simply stylish.
6. Feel Blessed with Polka Dots Pajamas
Look cute with your hair in a huge bun on top of your head. Dress up with H&M`s cotton jersey pajamas with fun polka dots. Grab your book, your cup of tea, and your thick fuzzy blanket.
Feel the blessings of cozying up in bed with pleasantly soft pajamas while reading your favorite book or watching your favorite shows on Netflix. Don`t forget to take a lovely photo to remember a fun "me time," and publish it on your Instagram profile!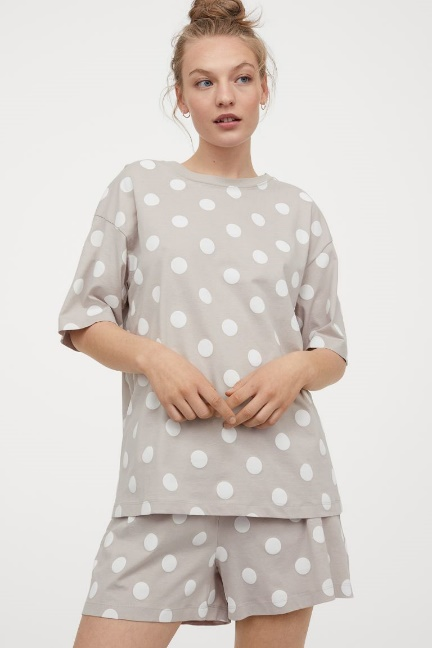 7. Bloom in Beautiful Floral Shorts Pajama Set
Feel like a princess with Nordstrom Rack`s floral shorts pajama set that has bright and pastel hues for your beautiful self.
It has a feminine look that`s very fitting for you if you have a delicate sense of style. You can wear a pair of pink, white or sky blue fuzzy slippers to match your elegant sleep wear.
Expensive silk or linen pajama sets aren`t affordable. With the right pieces, you can look luxurious in your comfortable jammies without breaking the bank.
A lot of websites and Instagram stores offer reasonably-priced items so doing your research to get the most discounts, and being up-to-date with the latest fad will surely land you a spot on your followers` liked pictures!