Being elevated for the near springtime, yet don't have any idea of what to wear? If you're tired looked at your closet and feel conscious of choosing appropriate clothes. It is the time to get inspired by street-style fashion for spring. You were doing a transformation from wearing classic clothes to the trendy and suitable for the eyes clothes combination outfit.
Are you looking for trendy clothes? We undoubtedly give you a lot of ideas that you'll sure to approved and love. So take back a seat and relax while gaining new and fresh ideas of what to wear in springtime.
Pink Oversized Sleeves
We are looking back in the 19th century with this Victorian-sleeved dress inspired. An oversized shape creates slimmer in your waist area and adds a feminine look with your over-the-knee dress. Choosing this kind of pink color will surely suit spring, a style that keeps coming back!
Add This Chunky Boots
Styling your outfit based on the season is fun unless you feel conscious of choosing the best and appropriate footwear on the clothes you have chosen. Try these Chunky Over-the-knee Boots that feature a subtle wedge heel for added style in your spring season clothes. Whether you're likely to wear dresses or add this on your pants, it is a kind of authentic trendy style, so don't be hesitate to mix things like this and do some fun!
Style With Your Leather Coats
A little bit of being feminine and a rockstar, keep yourself warm in your leather coat. If you prefer to look like a rockstar despite springtime, you will surely love this 90's upgrade fashion. You were switching your look from being a sweet look to being a rockstar in this black coat leather, so why not try this rockstar idea this winter?
Pastel Bucket Hats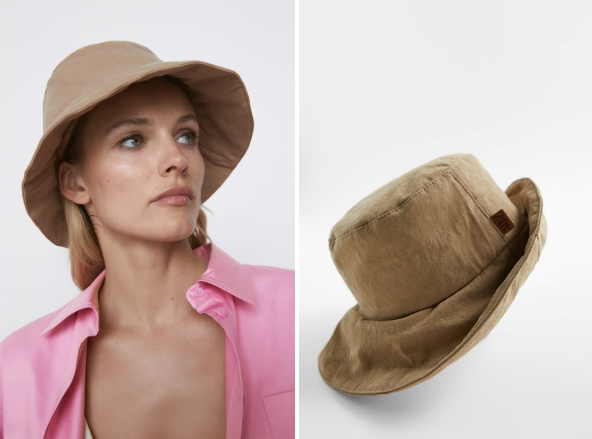 Blocking the sun while doing a style with your bucket hats indeed looks good in your clothes—this trendy, cute, and lovable kind of accessories that certainly looks impressive during springtime. These kinds of soft shades are stylish options for a fantastic and charming outfit!
Faux-Leather Dress
Boost your fashion attire by rocking with this Leather shirt Dress. A one-piece clothes that act as a whole outfit attire. Add some neutral-colored accessories that indeed give you a stunning look while walking across the lane. Complete your look by adding a lovely belt and boots, and make a great posture to the world!
You are probably excited to try these trendy fashion ideas, yet you may need to layer up your look to stay warm in the spring season. No matter your fashion style, you can easily style your ideas by putting together those clothes inside of your closet. You will surely enjoy this season with your newly trendy fashion attire!