When talking about dresses and skirts, we must admit that we love maxi dresses. Here are a couple of reasons why:
• they can be worn during spring, summer, and fall
• they look elegant and feminine
• they are suitable for most women
• they allow you to highlight and bring attention to the upper parts of your body
• they are great if you need to transition your look from day to night
So this spring, make sure you invest in a couple of gorgeous long dresses – you should own at least one plain and one printed style. To get you started, we selected our favorite 6 dresses together with some styling tips on how to wear them. Enjoy our spring fashion guide and get ready to go shopping!
1. Open-back dress
This type of long dress may have many variations and ranges from a total backless style to the cut that reveals just part of your back. Whichever style you opt for this spring or summer is totally up to you as they all look gorgeous!
2. Long-sleeved dress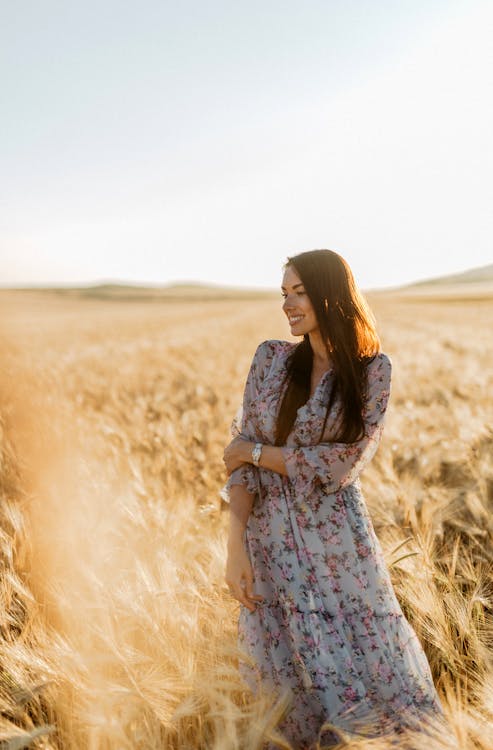 For the first, still chilly days of spring, a dress with long sleeves is highly recommended. Wear it with simple accessories and flat sandals. Opt for bolder or more delicate flower print.
3. Short-sleeved dress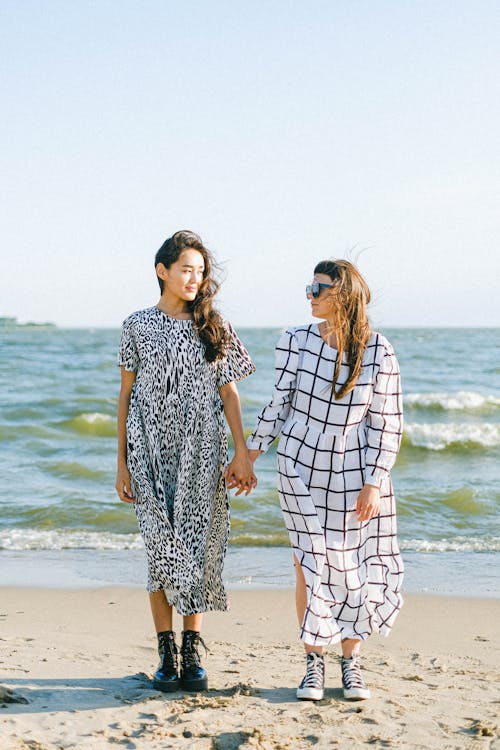 A maxi dress with short sleeves (liked the one pictured on the left) gives you lots of options as you can wear it with a cardigan or light jacket and – depending on the choice of your accessories – it can be very casual or elegant and sophisticated. Just add a leather belt, gold or silver stilettos, earrings, and a matching clutch (bright fuchsia will look great). You can easily transform this dress into a night-out look just by styling it up and changing your makeup and hair. Try it!
4. Off-the-shoulder dress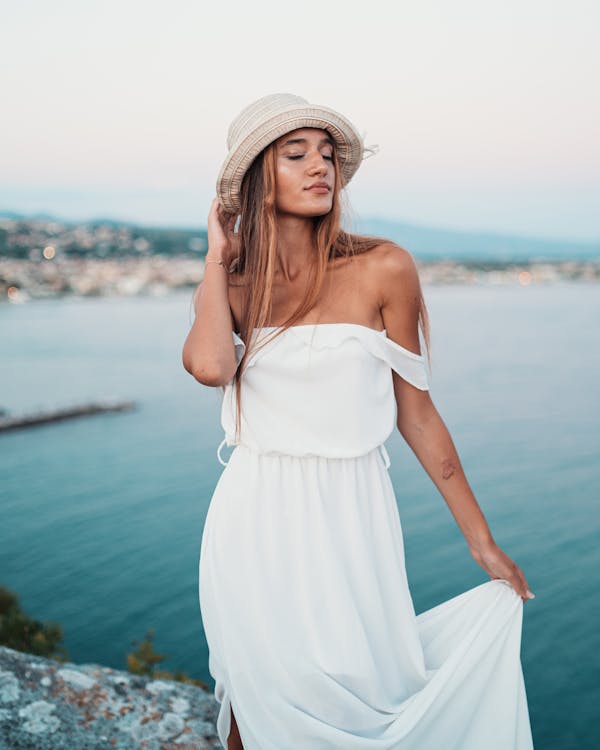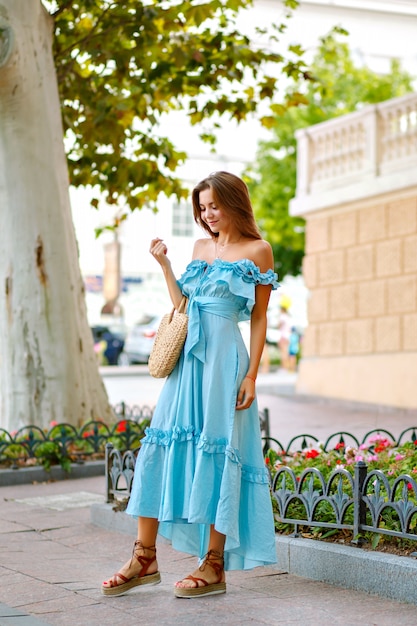 When it comes to off-the-shoulder dresses, we love this style especially for summertime as it allows you to show off your beautiful tan and looks effective even without many accessories. Perfect for all ladies who adore the simplicity and effortless, natural look.
5. Sleeveless dress
A truly gorgeous option for a spring/summer night out. High neckline, the sleeveless dress will look best with your hair tied up and with a pair of elegant earrings. Stylish pleats make this dress even more interesting, but you can always choose a simple, smooth fabric as well.
6. Split dress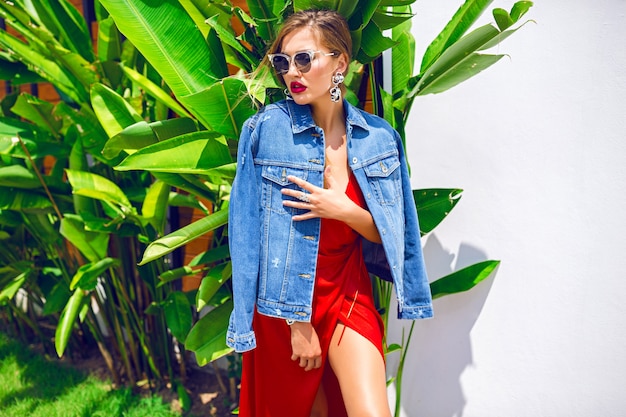 Option number six is for all those who are not entirely convinced if the maxi dress is the right choice for them. The sexy side split look will allow you to show off your legs and will make the whole outfit more interesting. Wear this dress with a casual jean jacket or with a short blazer. Add a pair of fashionable sunglasses and earrings to finish off your look.