It is no longer a secret that pink sweatshirts make you look beautiful and cute. However, it is not automatic that having on a pink hoodie guarantees you that perfect look. It depends on how you style yourself and how fashionable you are. For instance, you can match your pink sweatshirt with a black and white canvas low stop sneakers for a perfect look.
In case you are looking for an absolutely stylish and casual look, then go for a pink sweatshirt. With this, you are guaranteed comfort and boosts your courage too. However, the big question is, how do you look stylish with pink sweatshirts?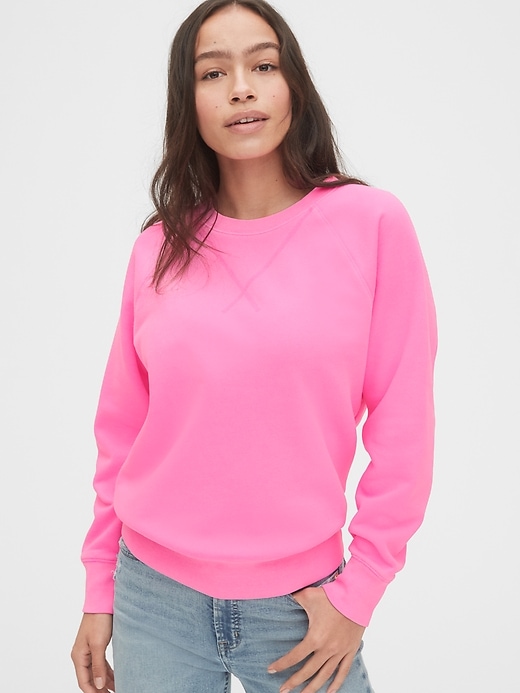 A pink sweatshirt can well match with white chinos in your day-to-day outfit. You may also add white leather low top sneakers. In case for a casual look, you may consider matching the pink sweatshirt with a military combat, navy jeans, and white canvas.
At some moment, it looks great pairing your pink sweatshirt with a grey vertical striped chino. This gives you that cute look. For a perfect look, do not mind pairing your outfit with a white low top sneaker.
As a woman, you need to look cute and attractive with your pink sweatshirt. Therefore, why don't you consider pairing it with black skinny jeans? Don't you think it looks amazing? You may also improve the looks a notch higher with black suede low top sneakers.
This is another great way of dressing more so for women. Pair your pink sweatshirt with a pink short. This gives you a laid-back yet dapper look. In case you intend to improve you looks and be unique from the rest, try pairing it with a pair of white athletic shoes. This is awesome!
Ladies are also not excepted in this, pairing their sweatshirts with the right corset and shoes makes them look pretty and more beautiful. For instance, pairing a pink sweatshirt with a beige fur jacket with hot pink suede pumps makes a lady look beautiful.
Also, you may consider matching a pink sweatshirt with pink culottes. This suits those ladies who adore the laid-back mode of dressing. You can also it with a grey athletic shoe as it rhymes well with it.
For those ladies who love wearing ragged skinny jeans, try pairing it with a pink sweatshirt. This will give you a perfect casual outfit. You can finish it off with a pair of grey athletic shoe ware.
In conclusion, pairing you pink sweatshirts with the correct type of out fit and shoe ware give you a perfect look.