Halloween calls for 'over-the-top' costumes. This time of the year we ditch the regular on-the-go dresses for outrageous couture that is funky, bold and gorgeous all the same.
In this article, we shall list out the top 5 Cheap & Easy Halloween Costumes Ideas Recommend for women to try.
Mrs. Jack Sparrow
We can all recall the popular fantasy/action series- Pirates of the Caribbean, right? What better a surprise than dressing up as Lady Jack Sparrow!
All you have to do is buy a cheap pirate costume
 online and customize it the way you like. You can either go for an asymmetrical skirt or skin-tight trousers and a white blouse to top the look. Better zero in on a shabby-looking jacket and complete the look with high boots. Do not forget to accessorize to look like a real pirate from the Caribbean.
Maleficent
Who would not want to dress up like the most badass Disney witch, this Halloween? If you want to gatecrash a Halloween party, looking nothing but a stunner, this look
 is just for you.
You can find the Maleficent black gown and headpiece online. Put on some dramatic make-up to get the intense witchy look. Do not forget to carry the signature maleficent wand around.
The Black Swan
The Black Swan costume is just the thing that shall make the onlookers staring at you in awe. You can buy the dress
 online cheap at half the price. Wear a pair of black stilettos and the iconic Black Swan headpiece to get the look. To add an edge to the costume, put on a masquerade ball mask.
The Targaryen Queen
Game of Thrones is over. But Game of Thrones costumes are still fresh for Halloween. There are various Game of Thrones characters that you can choose to dress up like. But who would not want to be the last woman standing?
This Halloween, go for Daenerys Targaryen costumes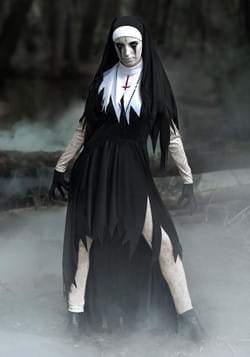 and pick up your favorite and search for a similar costume online. You can buy a blond wig to get the look. It is one of the most Cheap & Easy Halloween  Costumes Ideas Recommend. Look gorgeous by wearing this scary dress.
The Sexy Vintage  Halloween Costume
Halloween is not just the time for you to scare away people. It is also a great chance to show off your fashion taste and enjoy flattering everywhere you go. Look out for sexy and vintage costumes online. You will find a plenty of options at cheap prices.
Wear a waist trainer corset on your, . and to steal the show, you must put on scary make up. You can be as creative with the look as you would like.