Every girl love wearing crop tops and owns many of them. While some remains little bit confused about how styling them for different occasions and looks. Crop top can give you any look from office style to casual style as per your desire. Some amazing ways to style your crop tops are:
The beach look
You can style your crop top in a summery beach look. Chose the lighter shade of the crop top and pair it up with the beautiful floral split skirt. This look is perfect for the summer vacations and is very relaxing. Pair it up with the lace tie flats and you are ready to go.
Movie day look  
All the girls love denim look and you can go with the pair of denim dungarees with your favorite crop top. This style is very casual and beautiful perfect for the move day look. Match the pair of heels or sneakers with your crop top to make the look more popping.
Date night look
For the date night look you can chose your cute black well fitted crop top and pair it with the skater skirt. You can also go for the turtle neck top as they are very trending nowadays. Complete your look with some simple jewelry like multi-chain necklace and charm bracelets. With the makeup you c an go for  the subtle nude tones or you can go with the rich red lips as per your desire.
Office look
No look is impossible with the crop top even the office look. You can wear your neutral color crop top with the blazer. Check prints on the blazers nowadays are considered to be very stylish. If you want to wear a solid color blazer, match the trouser with it. Keep the crop top in contrast with the outer pieces you are wearing.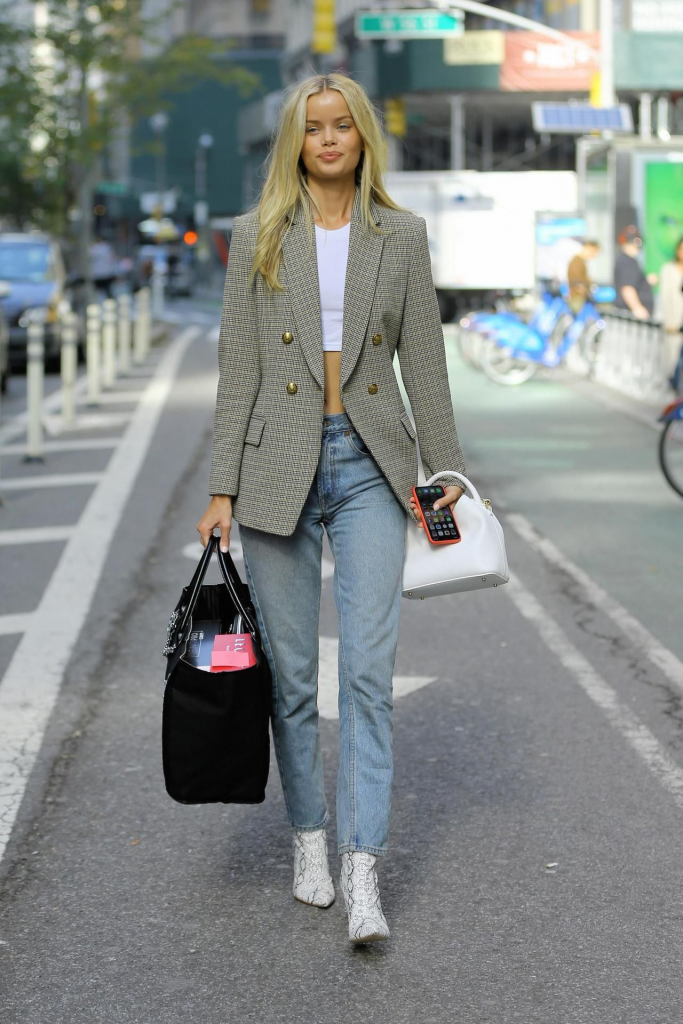 Shopping look
Shopping is really fun and tiring as well. You have to be comfortable throughout the day. You can choose your full sleeves white crop top and pair it with the peach or blush pink palazzo. These palazzos are really roomy and comfortable and will make you look more beautiful.