She spent the holidays on a luxury ski trip in Aspen.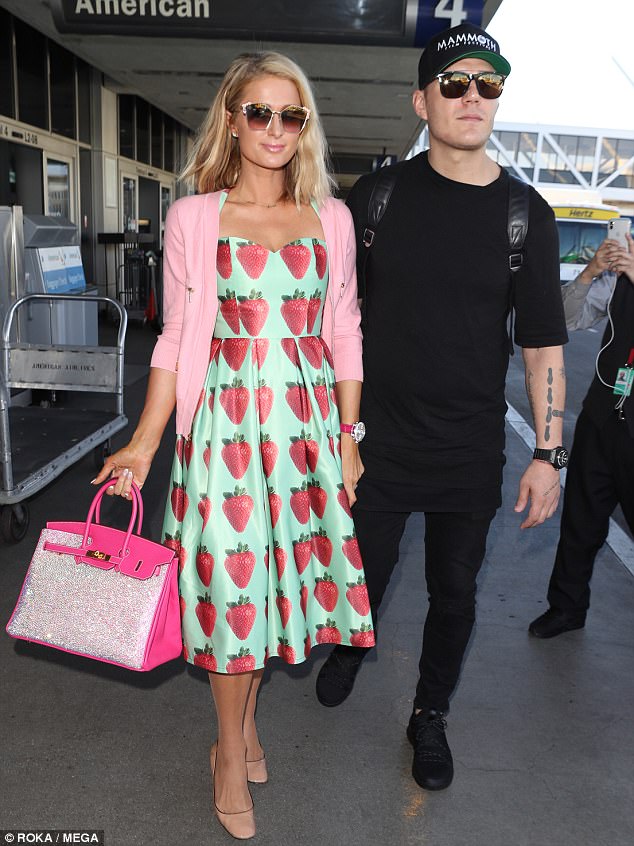 Paris Hilton saw her every love affair on Thursday in Los Angeles's fiance, Chris Zylka.
The 36-year-old heiress in a strawberry print Long Gown Dress, wearing LAX and her 32-year-old boyfriend crossed the LAX.
In order to impress people, simple alum turned into a lovely mint green skirt, printed with strawberries.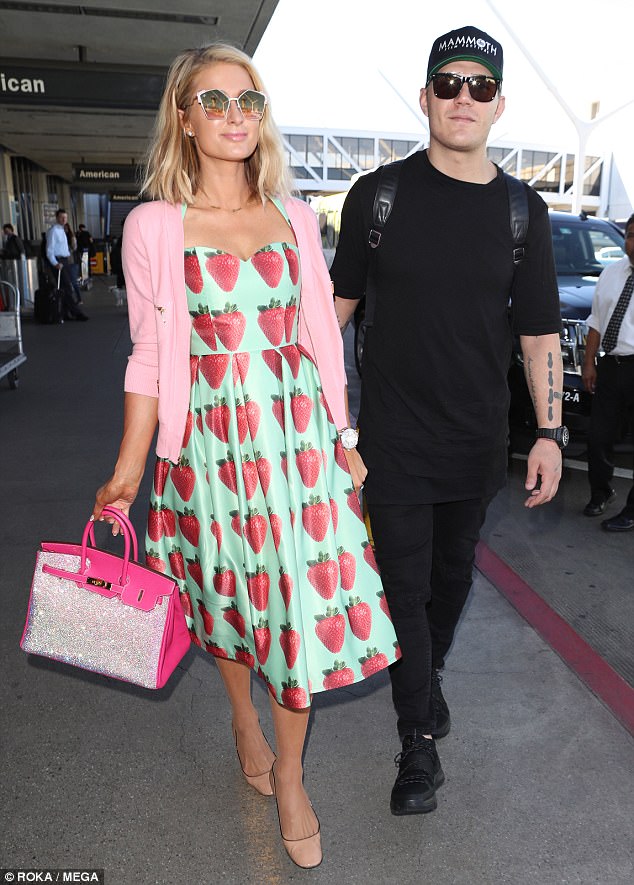 She wrapped herself in a beautiful pink cardigan, which made her exquisite decolletage stand out.
Natural vertigo with pink high heels, a large pink and haunted handbag, an oversized watch and large vintage shades adorn the look.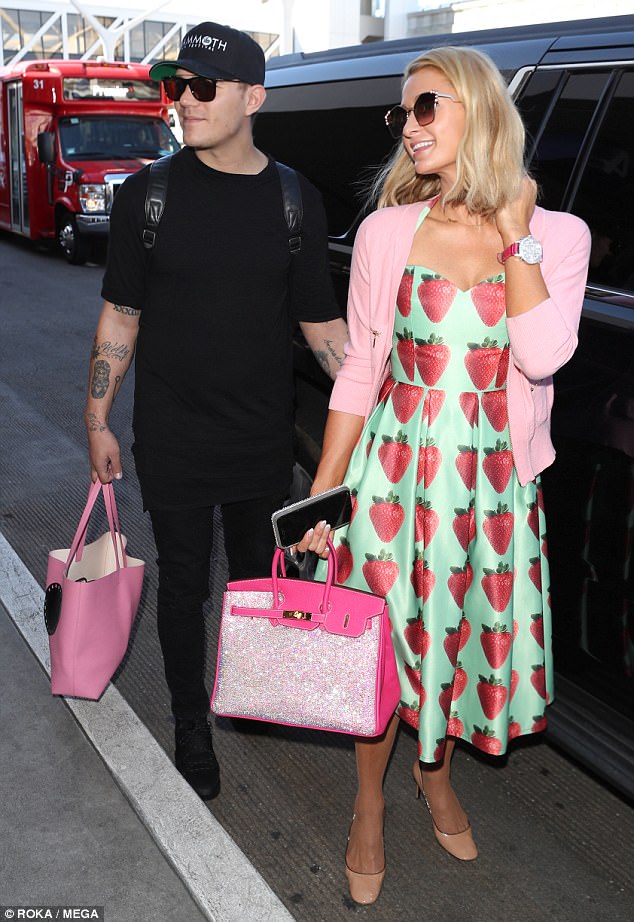 Her trademark golden tress stands tall on her petite shoulders, long and loose.
Chris wearing a black T-shirt, black jeans, baseball caps and retro colors cut a casual figure, but also with a pink bag.
In the meantime, Paris revealed to Extra that she plans to hold a pair of "weddings."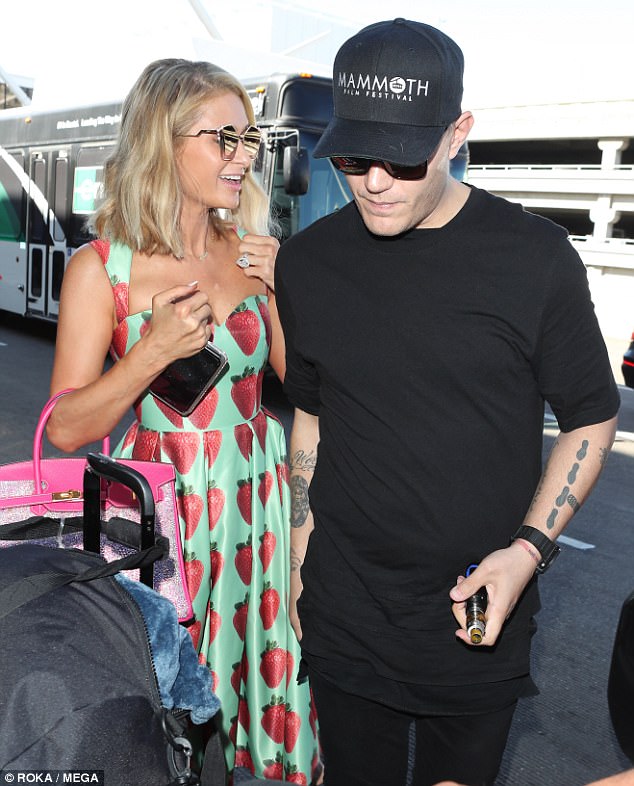 "I think I want to be a couple's wedding … On my 21st birthday, I held five parties, so maybe for a wedding, I'd have a European, an American, A man from all over the world, 'she said.
Blond beauty also shared that she longs for marriage as soon as possible.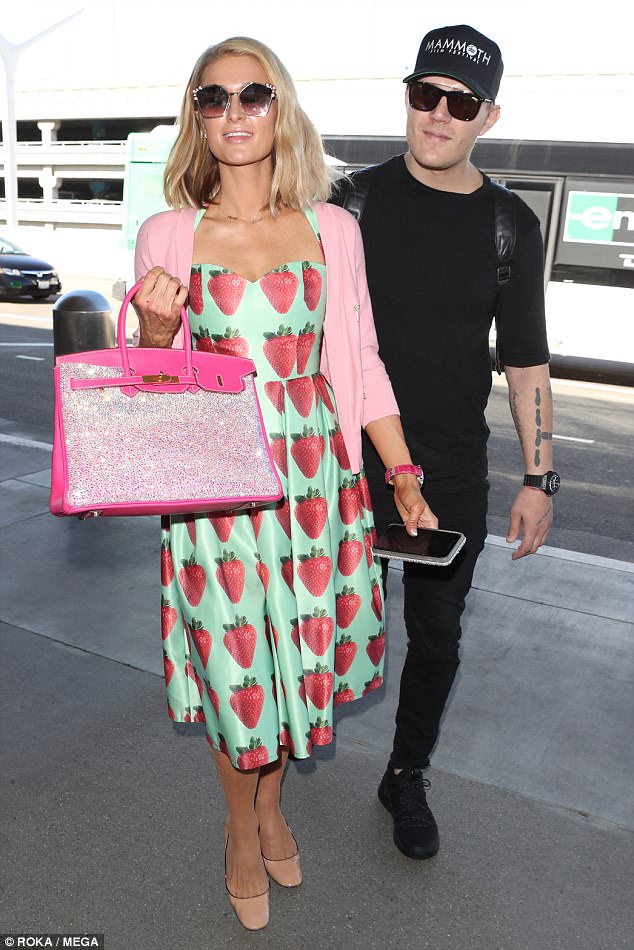 She disclosed: "We're going to have dinner with our parents … and we're planning on and we want to do that as soon as possible.
Paris was very excited about his relationship with Zylka, and when he was on holiday in Aspen, Colorado, he knelt on one knee and immediately said 'yes'.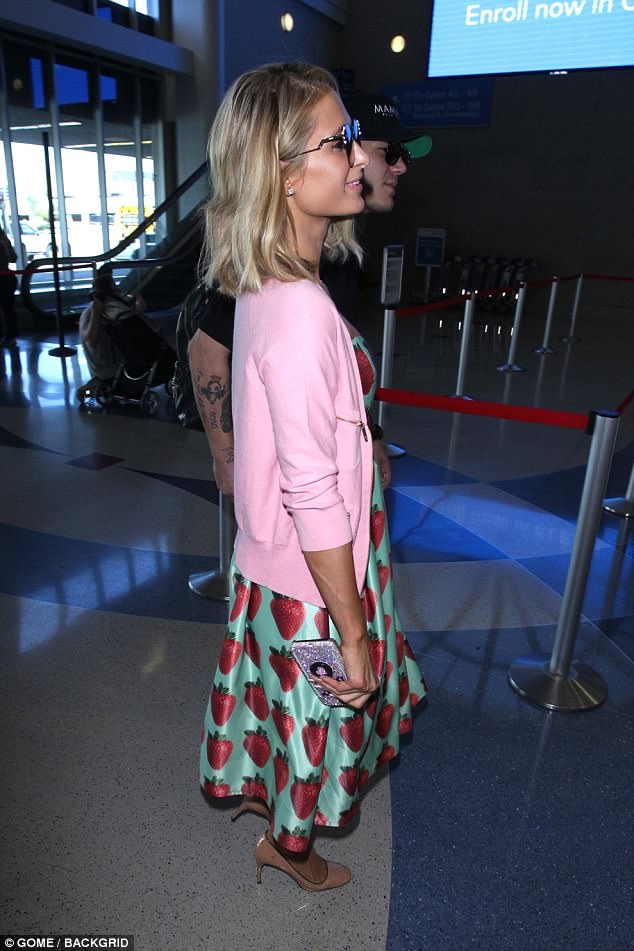 She shared: "I am very happy to be with my best friend, and I've never felt so happy, safe and loving, and he is perfect for me and shows me that fairy tales do exist.
"I was very excited and surprised, I said yes, the ring was too gorgeous and shiny, and I was trembling when I put it on, and she said it was the most beautiful ring I had ever seen.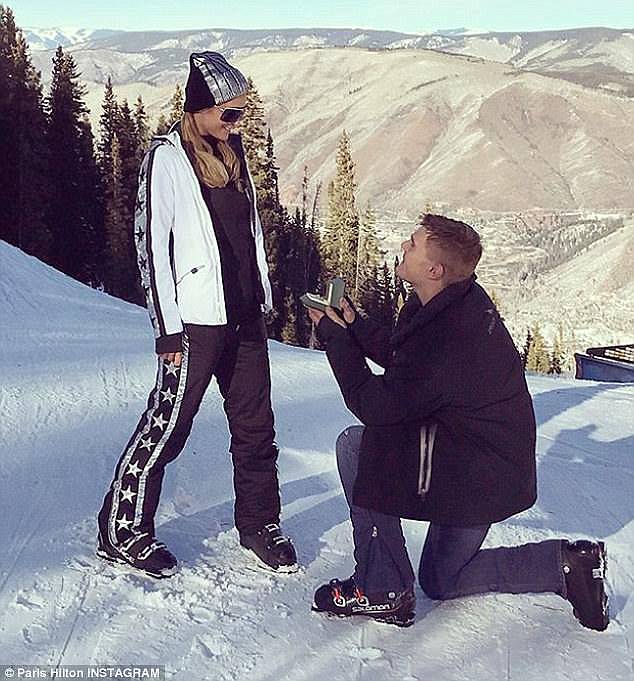 We all hate Chris actor can not curb his love of reality TV star.
Zylka added: "Paris is the most beautiful and most incredible woman both inside and outside.
"I feel like I'm the luckiest person in the world and I am married to my dream girl," he said. "I can not wait to spend the rest of my life together. "