Need an amazing pageant dress for the evening gown portion? Look no further than these exquisite Landa pageant dresses at Prom Dress Shop. Landa has been making beautifully designed dresses perfect for pageants since 1987. The evening gown section of the Miss America pageant is worth 20%, don't lose out on the crown because you don't have the right dress. Pick one of these amazing Landa dresses and make a statement on the walkway.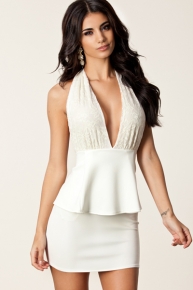 This nude and red mermaid dress by Landa (style# US819) is going to stand out against the sea of white and black dresses. The dress features a scoop neckline with two shoulder straps and an open back. The dress is made of nude netting with delicate and ornate embellished beadwork flowers and vines. The bust of the dress is accented with bright red chiffon fabric crisscrossed on the front. The red chiffon tries around to the back to make a beautiful train. This dress is unlike other pageant dresses and is sure to get the wearer high marks.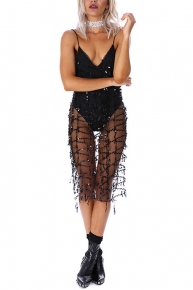 This sexy blue dress is perfect for a pageant or red carpet event. The dress (style #US818) features a dropped waist corset bodice to show off a girl's curves. The bust is ruched and double crossed spaghetti straps hold up the dress. The corset bodice is covered in sparkly silver beadwork. The beautiful floor-length charmeuse skirt has a high side slit and is going to flow gracefully as you walk across the stage.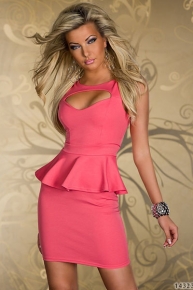 They say you have to wear a white dress to win Miss America and this gorgeous white prom dress is going to get you a crown. This Landa dress (style #US809) is amazing in its simplicity. The dress has a v-neckline with two thin spaghetti straps. The bodice and torso are form fitted and feature all-over lace with elegant detailing and beadwork. The flowing chiffon skirt is see-through and features a train. You'll want to get crowned wearing this stunning and sexy dress.