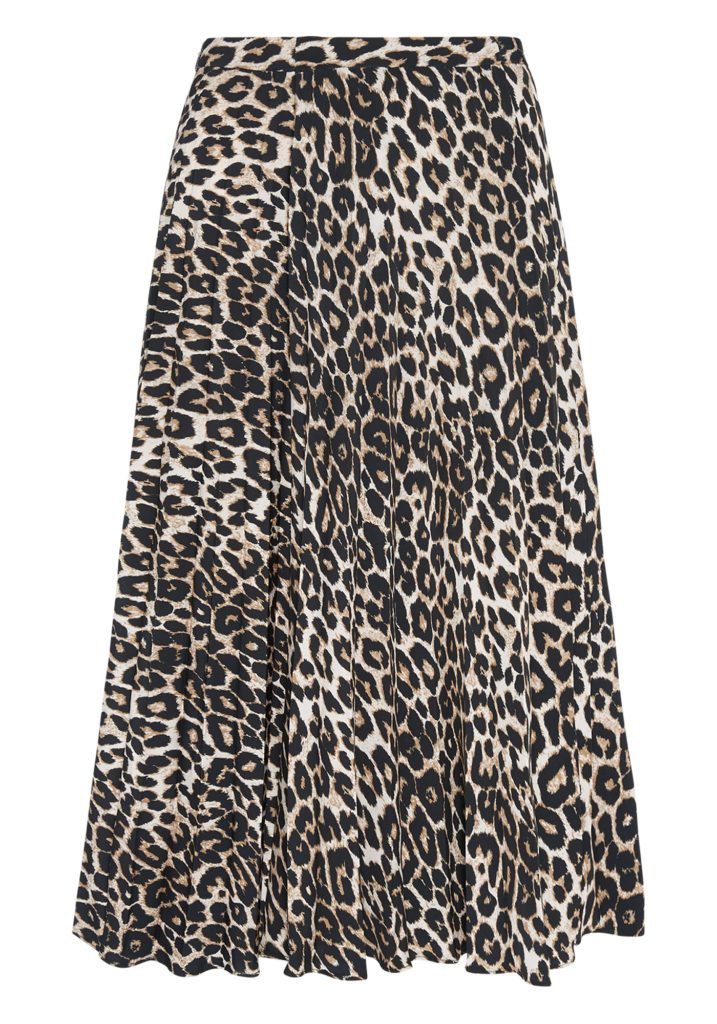 For me, the great style is about cool and interesting contrasts. The F&F AW18 series of skirts and dresses offer a fashion-forward piece that I know will add a little difference to my wardrobe.
My wish list is this chic animal print skirt. The leopard print has a traditional sexy and rock style, but by redesigning it into the shape of a mid-length pleated skirt, F&F adds a touch of sophistication and elegance to this pattern. If you think you can't wear animal prints to work, think again. This stunning skirt is paired with a refreshing white shirt and fine heels.
The pencil skirt is recovering, and the F&F works very well because it will be very feminine fit and cheeks. I like the simplicity and effectiveness of the four buttons as design details. It adds a personality and freshness to the piece.
I would rather wear flowers in the winter than in the summer because it doesn't feel so obvious. In addition, I like the simple, moody pattern that shows seasonal changes. This F&F floral dress is one of my favorites. The high neck and long sleeves are elegant, but because the fabric is pure, the dark color won't make you feel depressed. The beautiful golden flowers add a touch of glamour to the dress, making it the ideal piece to wear in the middle of the year with the party season. This is a perfect dinner desk.
The long dress is the mainstay in my closet. They are perfect when I can't face a dress that is squeezed or fitted with denim. Put on my shirt, I can relax and breathe! Wearing a pair of tights and thick boots, this is a laid-back look, but it never seems to be thrown. The two-layered detail of this F&F robes gives the piece some shape without losing the fluidity associated with our coat. The heritage check made this season feel very good, but the wonderful thing about checking is that they look great every fall.