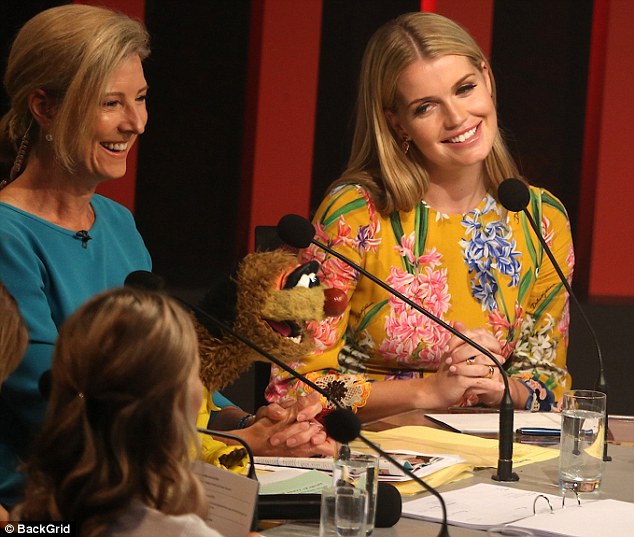 Prince Harry and Megan Marker are not the only royal members of Australia.
As power couples continue their whirlwind trips across the country, 27-year-old Harry cousin Lady Kitty Spence raises money on the Perth TV show in 2018.
Princess Diana, the niece of Princess Diana, arrived in Western Australia on Thursday for the event, which supports children with life-threatening diseases.
British fashion models were filmed on the Telethon panel at the Perth Convention and Exhibition Centre on Saturday.
Mrs. Katie wore a shiny sequined gold dress and made her appearance to the public. Down Under looks like every inch is a royal family.
Family and away actor Patrick O'Connor participated in the first day of the TV series, including several other actors.
It seems that Patrick may have broken some kind of royal etiquette with Kitty because he picked up his shirt on a stage, which makes the audience very happy.
On Sunday, Lady Kitty chose a more casual event.
Back in the group, she wore a dress with flowers and towering black high heels.
Just as Harry and Meghan were in Australia, Lady Kitty mixed with the locals and took photos with several participants in the auditorium.
Before the weekend appeared on the panel, Lady Kitty visited a few children that Telethon plans to raise funds on Friday.
After meeting patients at Perth Children's Hospital, the royal family said on Instagram: "What an emotional morning to meet with brave and inspiring children."
In an interview with the West, she added: "It's a pleasure to meet people face to face and listen to what they mean about Telethon and the differences it actually makes.
"I think this is a very important visit. I met some very, very strong children and strong parents.
"I really respect the elegance they have experienced."
Lady Kitty also hosted a morning tea party on Friday to raise more money.
In 2017, Perth Telecom raised $36.4 million over the weekend, and this year Lady Kitty and other stars hope to raise more.