Dresses are a definite summer staple  – but which styles should you invest now? We kept a close eye on what was trending on the streets this Haute Couture fashion week in Paris to find out. Keep scrolling for five trends we spotted, plus how to wear them now.
1. Ruffled maxis and boots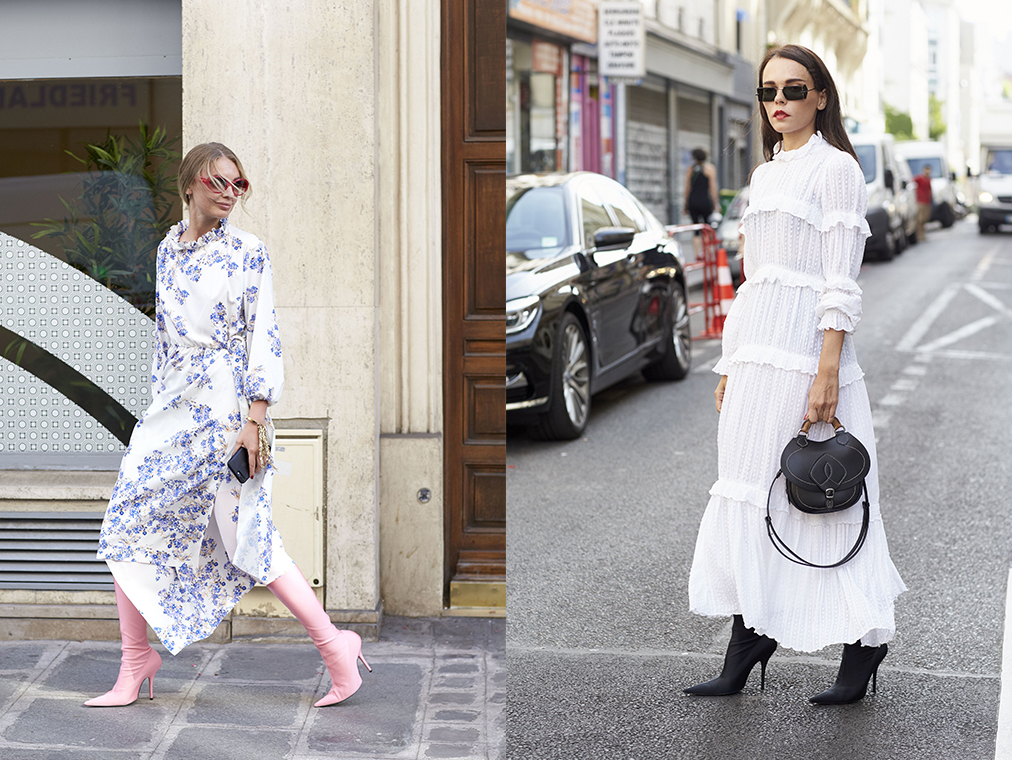 Long sleeves, ruffled necklines and asymmetry define the prettiest maxi dresses of the season. For a contemporary styling contrast, pair your dreamy dress with sharp pointed boots and futuristic sunglasses.
2. Straight necklines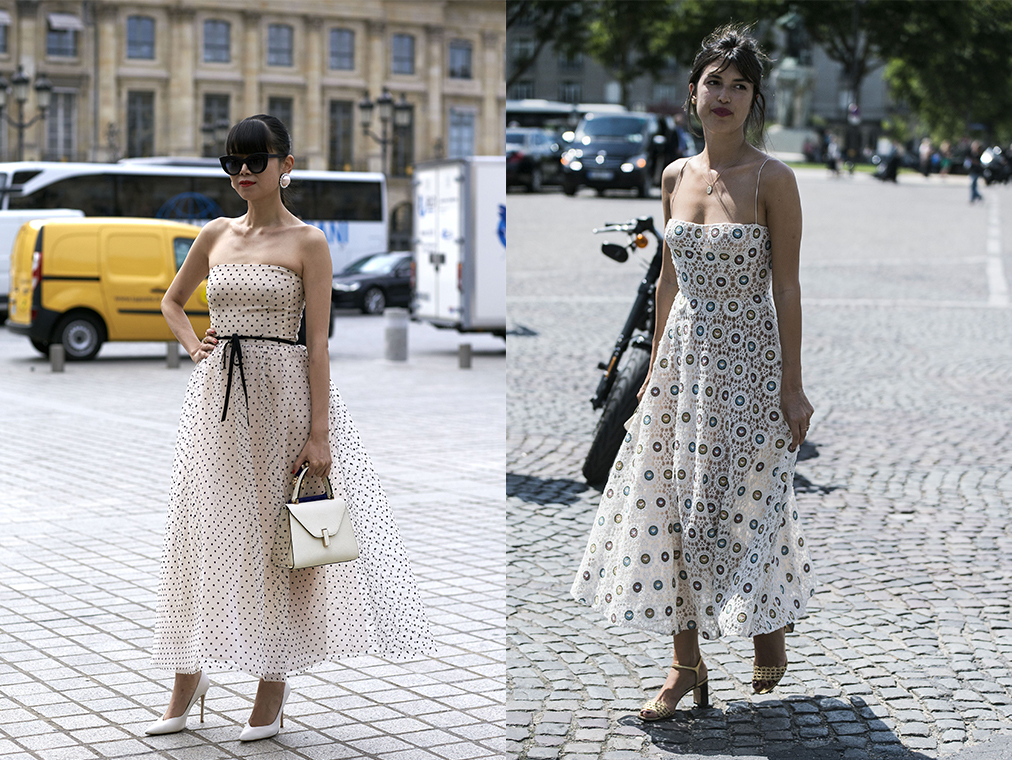 With or without straps, a straight neckline adds that cute retro feel to any sundress. Go for midi skater silhouettes, paired with minimal accessories to make the classic look feel modern and pin up your hair to draw attention to the silhouette.
3. Yellow dresses 
Yellow is the colour of the season, so naturally the street style stars opted for some gorgeous lemon, marigold and sunflower coloured dresses to wear to the shows. Toughen the look with black shoes and accessories, or go full-on pastel by pairing a soft yellow dress with baby blue finishing touches.
4. Deconstructed prints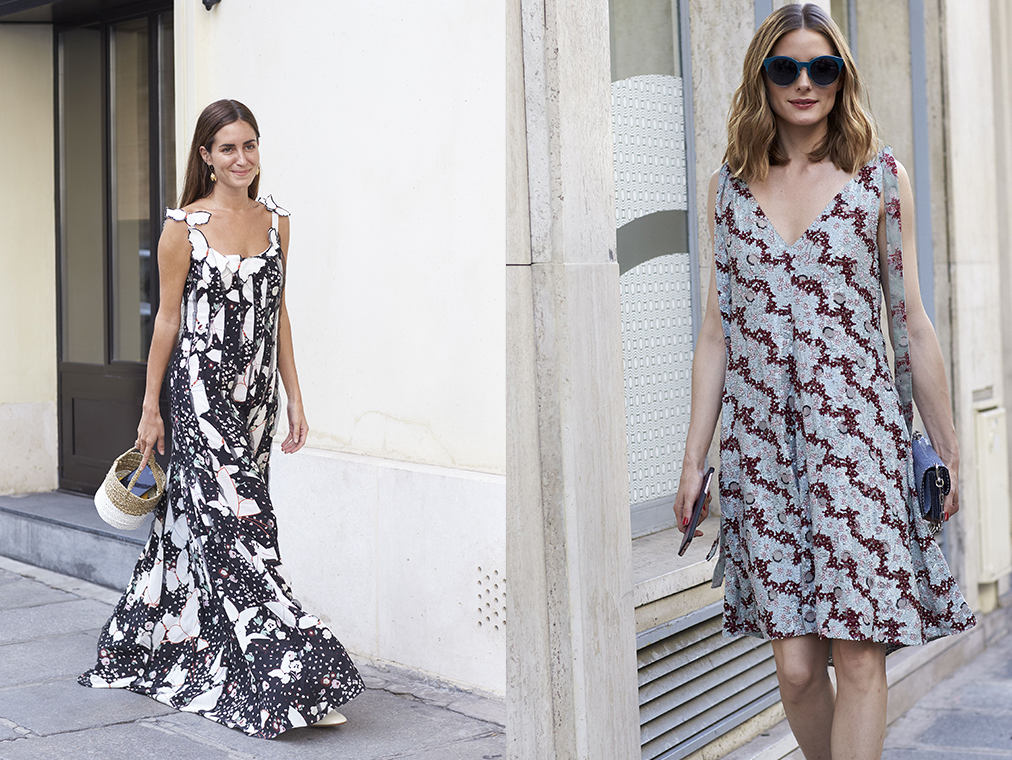 Florals, butterflies and spots; the prints we love now come mixed, matched and deconstructed. Floating silhouettes and strap details further the romantic meets modern feel of the dresses, best worn with nothing but a small handbag and simple earrings.
5. Pastel florals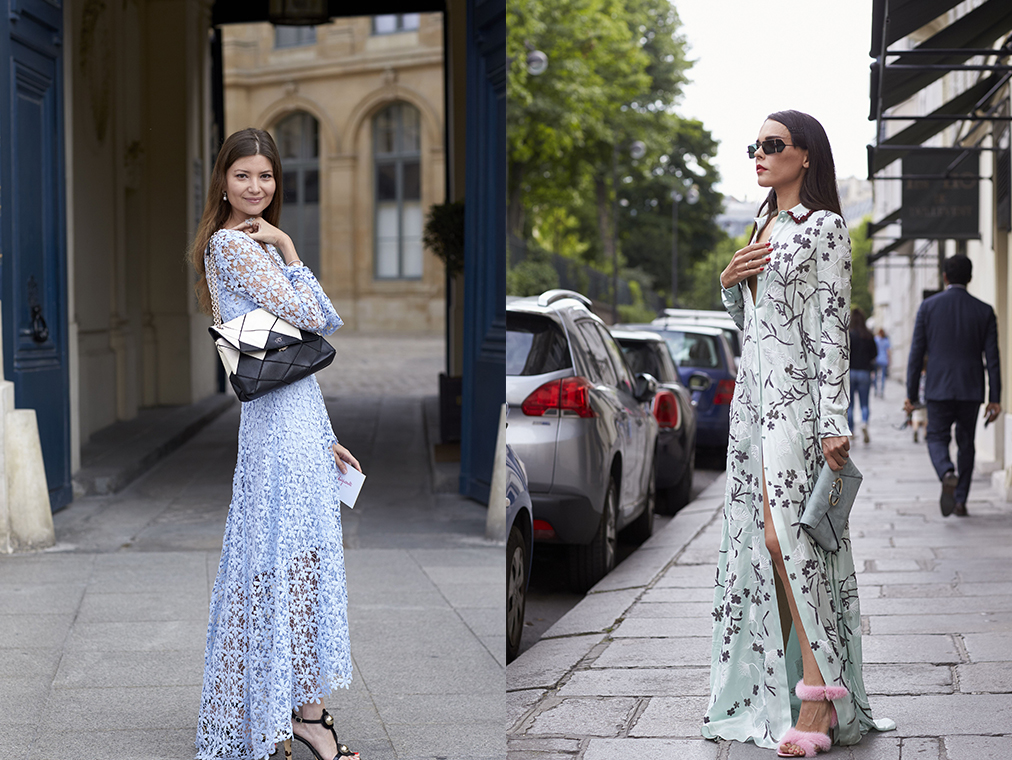 Florals are here to stay, but this time around we're wearing them in soft pastel hues on long-sleeved straight maxis. Complete the styling with a square clutch-bag and an exciting pair of high heels. The best thing? These dresses work all year round.