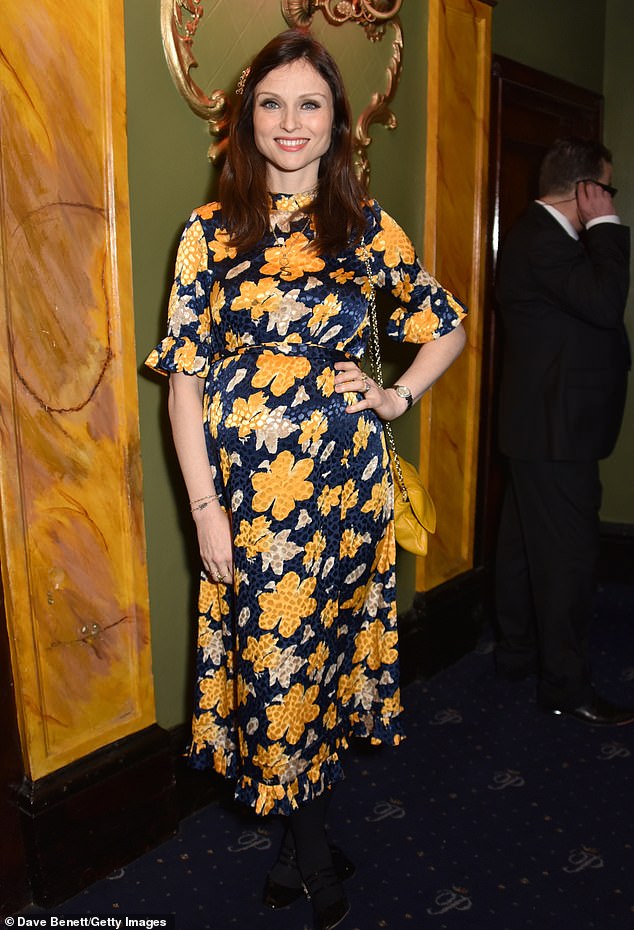 She will give birth in just six weeks.
However, Sophie Ellie-Bextor showed no signs of slowing down at the annual National Youth Theatre fundraising evening at Cafe Royal in London on Monday.
While her husband, Richard Jones, played bass music, her songs appeared with The Feeling – the 39-year-old singer looked at her happily that night.
The stunning female singer showed off her thriving baby singer and wore a navy blue dress with a striking floral motif.
Keeping the color scheme, she was paired with a small mustard-colored handbag, and when she put out the button, she licked her shoulder.
Sophie finished her appearance with her signature cat's eye lining and a plump pouting with a rose-colored lipstick.
The murder of the stage murder, which will be delivered on January 11th, married The Feeling bassist Richard Jones in 2005 and is Sonny's parents, 14 years old, Kit, 9 years old, Ray, 6 years old, Jesse, 2 years old.
In August, when she promoted her new album "Song Diary" on the BBC 2 breakfast show in Chris Evans, Scotland, Sophie chose to discard her baby blockbuster.
When talking about her new music and release, Sophie left the audience because she announced that her album "Song Diary" will be released at the same time she is about to give birth:
"This album will appear with my fifth baby because I have a fifth child. Psychology!'
The former Strictly Come Dancing star admitted that she still doesn't know if she will have a boy or a girl.
Chris asked the pop star, if she became pregnant and became a parent, her birthday would be easier, and Sophie just replied: "No, I don't think so."
The female singer added that she would "take her mother-in-law" during her tour.
Sophie and her husband Richard met in the 2002 rehearsal room. She had said their love before: 'Our relationship started very early. When we only dated six weeks, we found that we had a child.
"Then I gave birth to the child two months in advance. So, ridiculously, we only went out for eight months when our baby was born.